The Home Upgrade Show
In-person event: 10.00-16.00hrs over 2 days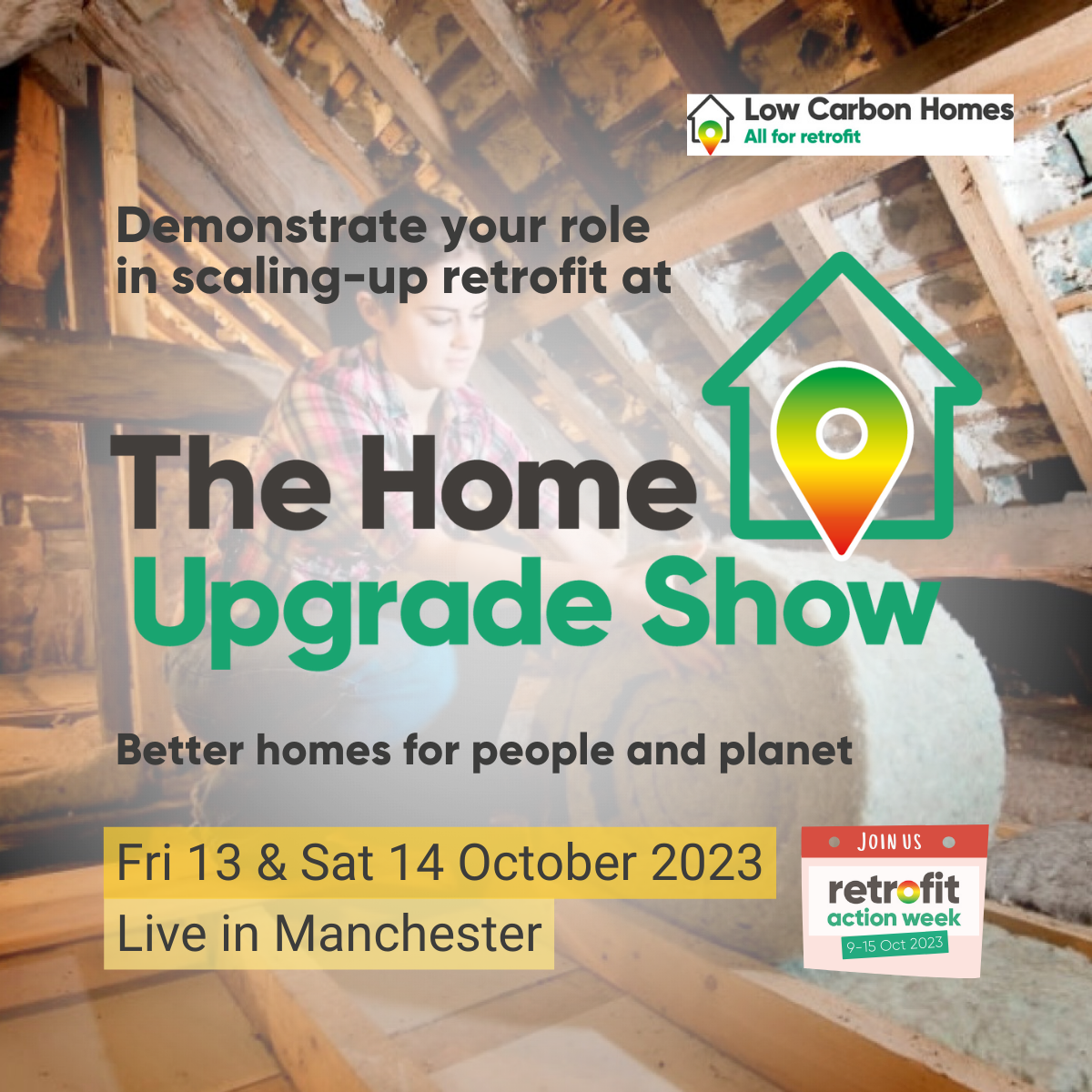 Brought to you by Low Carbon Homes, The Home Upgrade Show, (part of Retrofit Action Week), is designed to meet the needs of those ready to play their part in decarbonising housing to create better, healthier, warmer homes for all. Creating a unique showcase of suppliers and service providers focused on supporting property owners, community groups and householders, the two-day event plays a vital role in supporting the delivery of retrofit, locally.
DAY 1 (Fri): is for housing and retrofit professionals with a role in scaling up retrofit across Greater Manchester when they can meet with suppliers and view a range of energy demand reducing and low carbon heating products, services and technologies – and attend a series of workshops and training sessions.

DAY 2 (Sat): is for householders and community representatives to support them on their home upgrade journey, be that on a house-by-house or street-by-street basis.
The Home Upgrade Show will be held at the city's historic Victoria Baths and will bring together all those determined to ensure that Greater Manchester residents live in comfortable, healthy and energy efficient homes.
Click one of the options below to get involved.