Liverpool retrofit revisited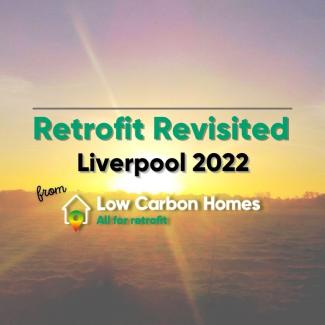 [Approx: 2,268 words, 15-minute read]
"This movement's growing across the country," said Paul Kelly of Breaking Ground at our Liverpool Low Carbon Homes retrofit summit.
"Housing co-ops, community land trust, co-housing schemes...Liverpool was at the forefront of this movement in the 1970s and the 1980s with housing co-ops," Paul recalled to the conference. "We've lost that edge really." 
Breaking Ground was one of five national projects supported by Power to Change raising the profile of community-led housing (CLH) projects, housing projects which often were driving forward high environmental standards in housing.  
"The Housing Action Trust programme was the last government-led programme in Childwall," Paul highlighted. "It took place on site where seven tower blocks were demolished to build homes for the people living in those tower blocks. We ended up building grey and rainwater recycling, high insulation, solar panels and all sorts of technologies the tenants had to work with by living in these properties.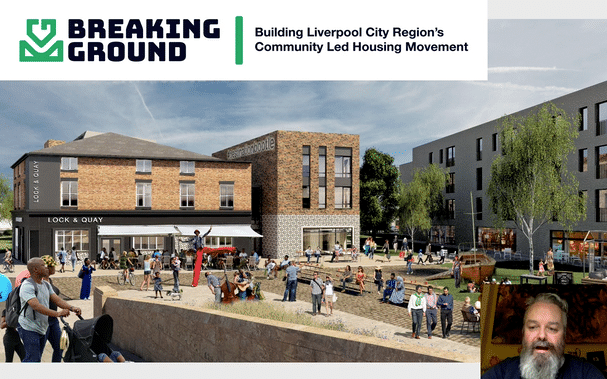 "The tenants loved being part of this process because we invested in supporting them to engage in the process. People really saw how this was about exploring what could be done in the future." 
Success stories
Liam Gregson, Member Engagement Manager at the Northern Housing Consortium, also emphasised the importance of householder engagement for retrofit to take off in the way it needed to.  
"The Social Housing Tenants' Climate Jury, which we ran last year, talked about retrofit being a training and employability opportunity for residents themselves, the return of tenant inspectors in a sense. Yes, it's about bringing green jobs at a local level, but it's a trust issue too. The jurors wanted to be able to speak to people that they trusted and that the independent nature of the quality assurance was there.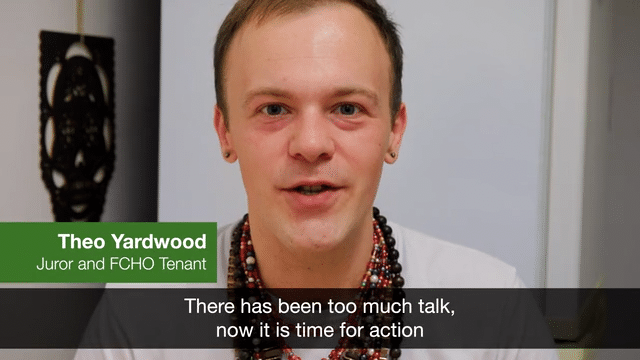 "We also found a desire for quality and assurance," Liam added. "We were quite surprised by just how aware of the horror stories people were; those stories travel from door to door and neighbourhood to neighbourhood. The jury's recommendation was very much, if we're going to do this we're going to have to do this properly.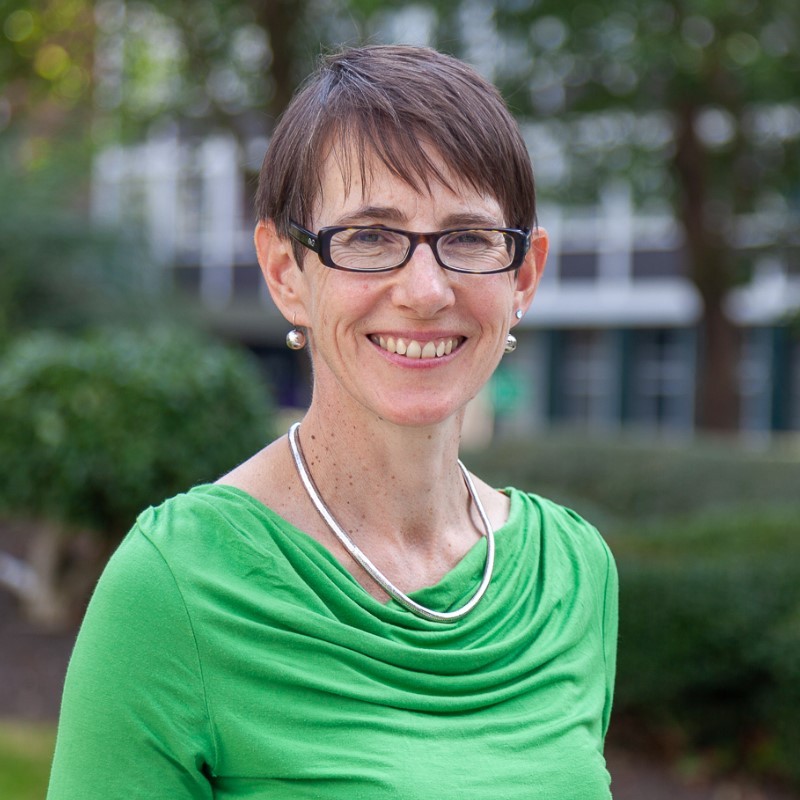 Louise Marix Evans from Carbon Coop also said there needed to be a big focus on quality. "In the past there's been bad installs and it's given the sector a really bad name," Louise explained. "Carbon Coop provides quality support with householders, works with their contractors to make sure that things are done properly. Those success stories drive a bigger market." 
The opportunity is vast
Emma Link, Industry Analyst at CITB, set out the scale of the retrofit skills gap. "We need to recruit an extra 217,000 workers between now and 2025 to meet existing demand," she highlighted. "In addition, we forecast an additional 350,000 workers needed by 2028 to deliver net zero, including a mass retrofit programme." 
"95% of the industry is made up of smaller micro-firms and self-employment is significantly higher than in other industries," she added. "These are the types of firms that struggle to engage with training and skills development due to time and financial pressures. They need certainty and security to enable their businesses to evolve." 
Our panel wrestled with the question of where this enormous future workforce would come from.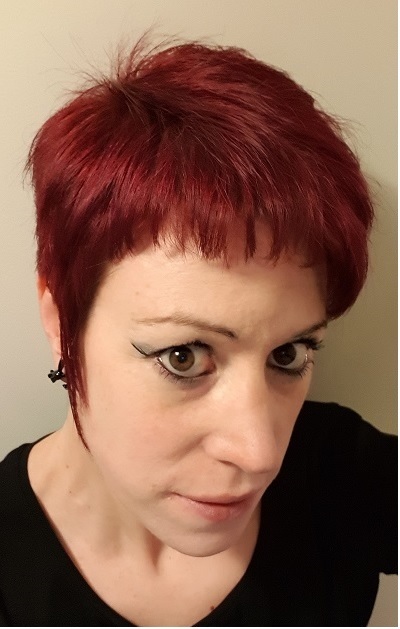 For Ian Rippin, CEO of MCS Certified, the answer lay in inspiring young people to go into low carbon careers. "A range of jobs are going to become available, from customer service to designing systems to installing to sales and marketing to working for MCS in certification," Ian remarked.  
"The opportunity in green jobs is vast, and if you're not thinking about it as a young person you should be because all the traditional businesses have to have sustainability credentials these days!" 
Matt Ratcliff, Director of Osmosis ACD, expanded on how the industry could attract new talent. "How do we get college and school leavers to understand that this is worthwhile to be in? Some of that will build on what is already quite a good level of qualification for a retrofit coordinator which draws on lots of different skills. How do we develop that idea and broaden it out and — dare I say it — pay a wage that will attract that talent?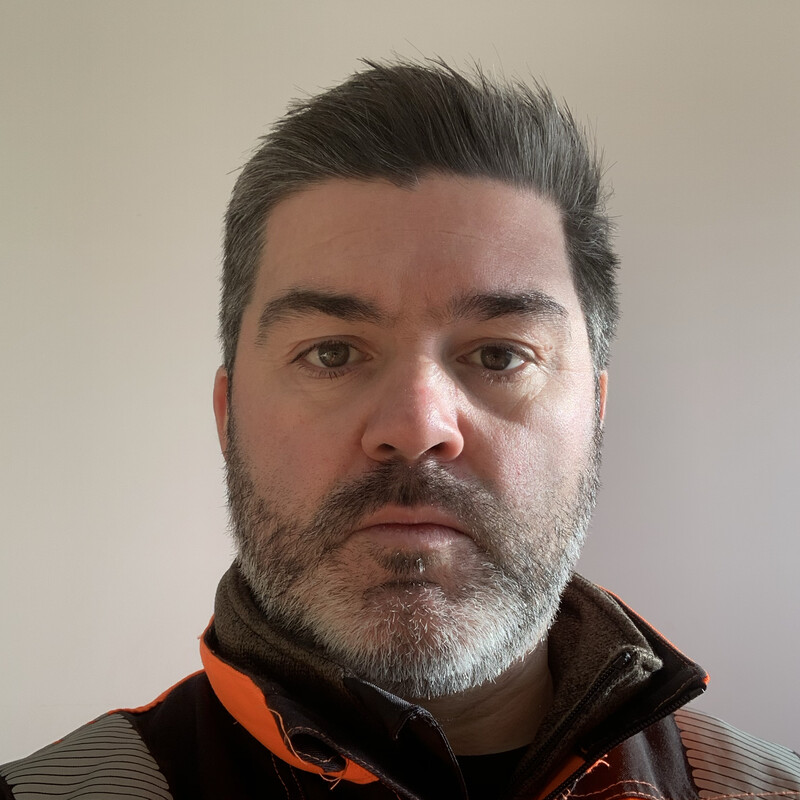 Crucially, Ian said, getting young people into climate change careers would tackle the lack of diversity of women and minorities in UK construction. "It's about inspiring the next generation and finally tackling the diversity challenge." 
Louise agreed this route would be key to diversifying UK construction. "We want to see more women and minorities coming through that workforce, so it's not just a job for someone in dungarees with a big hairy beard." 
The fundamental for me is collaboration
Equally important would be retaining and reskilling the existing installer base, many of our panellists pointed out.  
Matt highlighted that, while the majority of installers weren't skilled enough to install or advise on low carbon products, there was a huge appetite to reskill. "The majority of installers are willing to retrain if demand grows and training is made readily available," he said. 
Matt warned that the construction industry desperately needed to retain workers. "We also need to keep people in the industry. We've lost good people because it has been a rollercoaster ride of security around workers available.  
For Emma, collaboration between companies, local authorities and customers would be key. "The fundamental for me is collaboration. I think in order for us to deliver the amount of work required to reach net zero, we need to have better collaboration and information sharing across the industry." 
It was really refreshing to see Liverpool John Moores University (LJMU) stepping up to facilitate this kind of collaboration. "We've been working with a number of Housing Associations over the past few years on a whole range of projects," said Neale Davies, Project Engineer, LJMU & Clean Growth UK.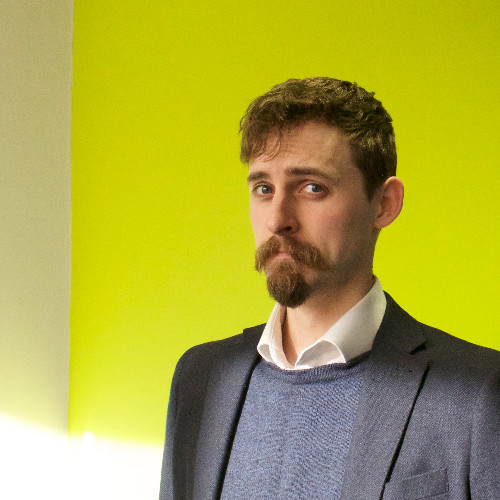 "That's enabled us to develop a really good set of relationships and a solid base. We've used a lot of our academics from cross-disciplinary backgrounds, a key strength of the university. We discussed approaches to retrofit, tenant wellbeing, the adoption of new technologies and the barriers they face too.  
"One of the key ideas to come about from the workshops is that some of these constraints can be reduced or removed entirely through sharing information. For example, skills gaps can be lessened by groups of large Housing Associations feeding back into universities where they see these gaps and inform the education system. 
"If information is properly shared it increases the pace at which the entire sector can move, and in the long run will likely see costs come down for everyone involved," Neale explained. 
Sharing knowledge and best practice was key to driving change, Neale added. "By forming a large register of social housing companies, we're essentially creating a list of suppliers and contractors who can provide those skills and services.  
Neale emphasised this approach to tackling the barriers could work across the whole construction sector. "Our workshops have been tailored to Housing Associations, but the ideas we're talking about are pretty well transferable to the entire built environment sector," he concluded.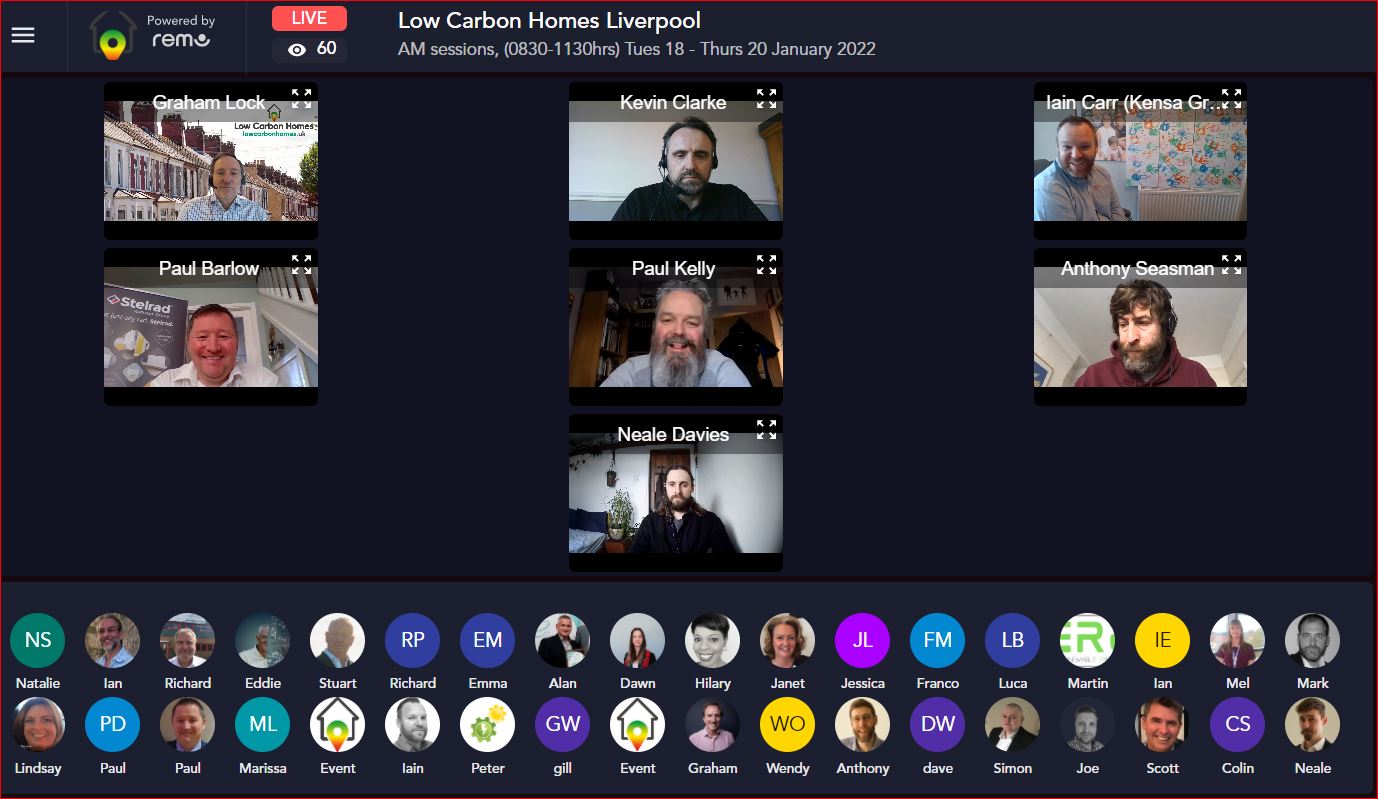 Tried and tested technology
Our conference was also a great opportunity to showcase some of brilliant low carbon heating systems and to tackle misconceptions surrounding them. Simon Brown, UK Business Development Manager for Panasonic, tackled some misconceptions around air source heat pumps like them being a new technology.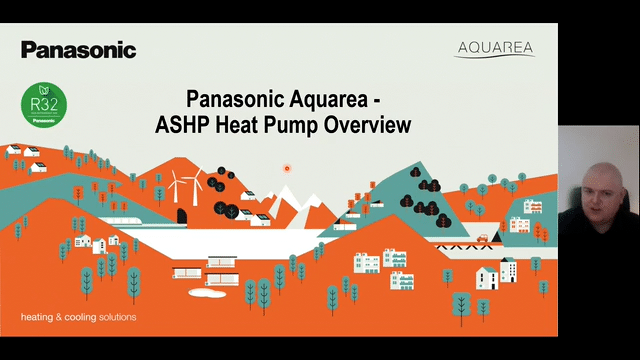 "Panasonic launched its first air-to-water heat pump in Japan in 1973," Simon relayed to us. "So the technology has been around for a long time — all of you have a heat pump in reverse in your fridge! 
"A question we often get asked," Simon continued, "is, are heat pumps noisy? No, they're not. With a sound power of around 56 dB, they're no louder than me speaking to you right now!" 
Simon then outlined Panasonic's range of products. "The product lineup we have is the monobloc, the bi-bloc — otherwise known as a 'split' — and an all-in-one.  
"We also have a smart cloud system which is for the end-users or tenants. This way you can remotely control your heat pump intelligently from your smart devices. And also we have a very nice energy monitoring system in-built to the smart cloud. It's very intuitive, showing controlling temperatures, set points, timers, when the unit is on and off, energy usage — all clever stuff!" 
Iain Carr, Area Sales Manager at Kensa Contracting, told attendees all about how ground-source heat pumps worked and the key low carbon benefits they have for households.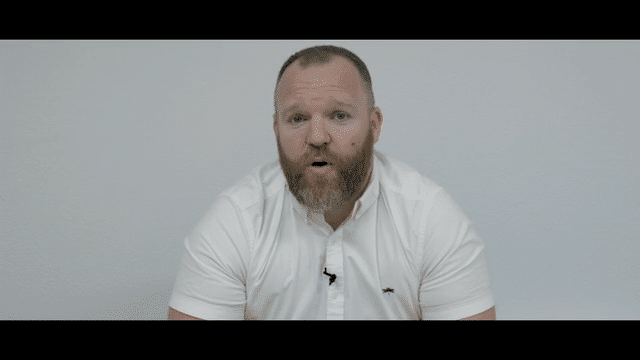 "Fundamentally, we're trying to replicate the gas network," Iain began. "So, instead of gas pipes coming up to buildings to individual boilers heating individual properties, we'll redevelop that into bore holes along streets and provide a flow and return of energy supply up to individual heat pumps. That alleviates any reason to have metering and billing in place. 
It's all about design
At our Q&A session, attendees put technical questions to our panel. One attendee asked if households would need to replace their pipework to accommodate heat pump installations. 
Paul Barlow from Stelrad Radiators answered first. "The first thing to acknowledge is that when you go to these new renewable technologies they might need to be given design consideration. Not only might the pipework need to be replaced, but you're dealing with a new system.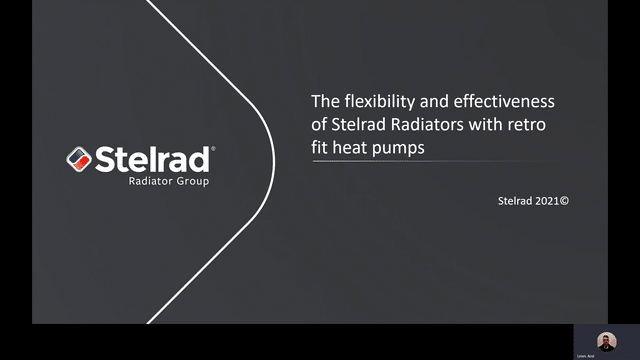 "Traditionally in the presentation the average water temperature is around 70 degrees, and you're going to replace that with a new air unit — an air source or ground source heat pump — that probably operates on an output of around 45 degrees. So you're getting considerably less heat from the water. So you might need to consider upsizing the radiators — anything up to 50% larger — and almost certainly microbore pipework." 
Iain had a slightly different take on ground source heat pumps: "You won't necessarily need to change the pipework, but, yes, more often than not.  
"You want to make an efficient system so that it works well," he added. "I've been to hundreds of properties with localised ten mm bore pipework which operate absolutely fine. Having said that, to make it efficient you do want a larger pipe diameter, a larger bore through the pipework, because that reduces the amount of flow rate. The larger the bore, the slower the flow rate through the radiators. 
"What I tend to come back to — and Stelrad will like this because it's a little bit of a pitch for them! — is that a hugely oversized radiator, like the Stelrad K2 Compact in my house which has a 22m loop running from the boiler with 15mm tails up to about four metres, my design temperature for this property when it's – 2 degrees outside is 37 degrees. I have to turn it up off the absolute minimum the boiler will run at. 
"It's all about the design when it comes to radiators and pipework," Iain concluded. "A lot of the time we can look at it and decipher whether the radiators there are already oversized for the heat loss of that room and we can look at the hydraulics of the pipework system in isolation." 
A new era of home heating
Oliver Baker, Managing Director of Ambion Heating, talked to our conference about some of the fascinating low carbon heating technologies pioneered by his firm such as computer-controlled infrared heating.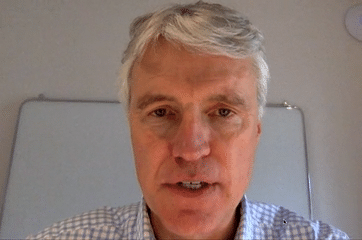 "Achieving low carbon homes presents a challenge to the space and water ing heating technologies of today," Oliver posited. "It is widely accepted that low carbon homes will use electricity and not gas for space and water heating, however the high unit costs of electricity, some five times that of gas, means that electric systems need to be super efficient like air source heat pumps, using much less energy if we are to avoid fuel poverty." 
"But a range of solutions will be needed to deliver low carbon homes across all property types, particularly older smaller properties where heat pumps may not be the ideal solution," Oliver explained.  
"Computer-controlled infrared (CCIR) combines infrared radiation panels and our proprietary computer control system to provide thermal comfort. We have a control system in place – the only on the market to do so, as everyone else uses thermostats. Why do we use them? Because it works differently from a traditional convection heating system. Conventional thermostats simply aren't up to the job. 
"Our computer capitalises on these thermal energy store release characteristics of infrared," he explained. "It uses 'pulsing' to reduce energy use while delivering target temperature, unlike a thermostat, which simply switches on and off. 
"CCIR varies the duration and frequency of this pulsing to maintain a room temperature to within 0.1 degrees of target temperature. The temperature is determined by proprietary algorithms calculated by the CCIR at the base of the heater.  
Ambion heating systems were shown to save households money on their energy bills, Oliver told us. "Our analysis shows that, on average, CCIR produces 2.69 times more effective heating for every kWh of electricity used than a traditional convective heater — a 63% energy saving." 
"Meanwhile, our KERS water heating system also provides higher levels of energy efficiency," Oliver added. "The KERS indoor heat pump is a combination of hot water, heat recovery and mechanical extract ventilation (MEV) system with a storage cylinder using renewable energy. It achieves 310% efficiency, 68% energy savings and temperatures of 65 degrees without the need for an immersion element. And running on just 450 watts, the system uses a low amount of energy to drive the heat pump. 
"Together," Oliver concluded, "CCIR and KERS deliver lower lifetime costs across all house-types. This is a new era of home heating." 
---
Article authored by: Alex King, journalist and low carbon activist | LinkedIn | Twitter @alexdpking