Suffolk retrofit revisited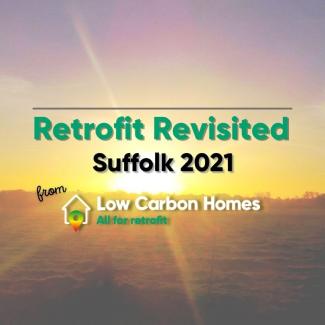 "I know what many of you are probably thinking," Councillor Andy Drummond, Portfolio Holder for Regulatory and Environment for West Suffolk Council, said with a wry smile during his opening remarks at our Retrofit Revisited Suffolk conference - "He's a politician, and when politicians say they need to do something, they mean 'you solve this'!"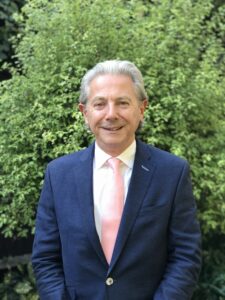 Cllr. Andy Drummond
"I know what many of you are probably thinking," councillor Andy Drummond, Portfolio Holder for Regulatory and Environment for West Suffolk Council, said with a wry smile at our Retrofit Revisited Suffolk conference. "He's a politician, and when politicians say they need to do something they mean you solve this."
"But if there's one thing to take away from this conference, it is that this is a solution we must all play a credible part in, and Suffolk local authorities are at the forefront of this."
Andy cited Suffolk's long history of working in partnership on renewable energy generation schemes as evidence that Suffolk councils were keen to roll out retrofit in the county. "Our Solar Together scheme has helped over 1,100 Suffolk homes to access high quality, low cost solar panels and battery storage."
However, Andy pointed out the council directly controlled only 2-5% of the county's greenhouse gas emissions, underlining the need for cross-sectoral collaboration. "Our journey to carbon neutrality in Suffolk," he concluded, "requires businesses, individuals, skills and training providers, as well as the wider community."
We have the knowledge to do this
"Flooding will become a major hazard, and an element of adaptation needs to be embedded in all council decisions and those of other bodies. Why build a bridge with a 120-year design life if it will be underwater in 100 years? Hopefully I have your attention now!"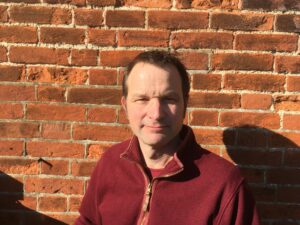 Highlighting how Suffolk was on the front line of climate change was a brilliant way of capturing attendees' attention by Alex Honey, a Passivhaus Designer at Enhabit, before segueing into possible solutions.  
Alex then outlined best practices for reducing heat losses. "The mantra within the retrofit industry is: don't insulate without ventilation. The pandemic has underlined the importance of good ventilation. So we've designed a proper, quiet, efficient ventilation system which guarantees good air quality throughout the home." 
"Passivhaus levels of insulation, triple glazing windows, an air tightness strategy and a ventilation system. "We always start with design. We need to agree on an air tightness strategy and we need to remodel thermal bridges.  
He concluded that this was all doable for Suffolk, it just needed effective collaboration. "The Elizabeth Fry Building at the University of East Anglia (UEA) is a very energy efficient building dating from 1995. It's kept warm by two domestic-scale gas boilers. We have the knowledge to do this." 
Recycling for retrofit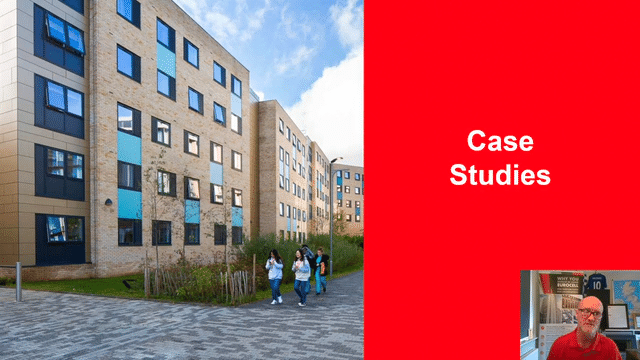 Sean Conway, Eurocell, Thought Leader Partner
Sean Conway from Eurocell showed attendees how low carbon companies like his could put green principles into commercial practice.
"Nottingham City Homes shows what closed-loop recycling can do. Working in conjunction with Eurocell, what they were able to do was help refurbish these schemes by removing the windows, recycling them, upgrading them to an A-rated window and then putting them back on to the site from whence they came.
"We've currently done around 16,000 properties so far, and we've not had to use the landfill. 90% of the material from the project has been recycled at our plants, and 10% came from the glass specialists. A-rated windows and no landfill."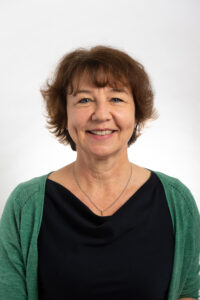 Emma Lower, Lendology
Emma Lower, CEO of community lender non-profit Lendology, demonstrated how the idea of a 'circular economy' could be applied to financing retrofit.
"We support loans for those who have shown a desire to get the work done to reduce their carbon footprint in their homes," Emma explained. "We've been able to recycle funds time and time again to enable more clients to access affordable funds. We've lent £16m to date, and of that we've recycled just short of £10m."
This meant Lendology could lend where others would avoid the risk unless they hiked up interest rates, she explained. "We're able to lend to pensioners on limited or no disposable incomes, we recognise self-employed people, and we also consider all sorts of benefits."
Electrification of heat
Our Suffolk Retrofit Revisited conference also showed the huge potential of the electrification of heat in the county. Edward Robinson, spokesperson for the Electrifyheat Campaign, outlined the industry's targets as set by official bodies. "Government wants to see 600,000 by 2030, but as we all know the CCC wants to see nearly one million installations by that time, so we have quite a lot of work to do," he highlighted.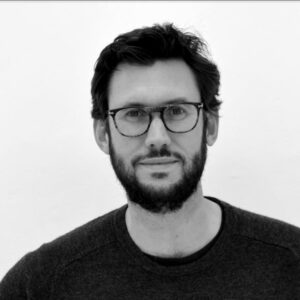 Edward Robinson, Electrifyheat
But there were several big barriers. "We need action on trust — consumer trust, household trust. This is a new technology in the UK. There's a lot of work to be done in reassuring people that the technology works and that it works differently to a gas boiler-central heating system.  
There also needed to be action on tariffs and taxes. "23% of the electricity bill is tax and only 3% on gas," Edward added. "The incentives are not working towards low carbon heat. And unless policy changes, UK households which opt for a heat pump will actually pay more a year by 2030 than those with a gas boiler. That's not an acceptable position to be in. We must move the levy off electricity bills. 
"And we obviously need action on training — we don't have enough qualified low carbon heat engineers in the UK. We think there's probably under 2,000, and we're going to need up to 25,000 by 2025. As well as installations we'll need more people servicing units as more and more go up. There's also a massive opportunity on the manufacturing side." 
Matthew Aylott, Electrification of Heat lead at the government's Department for Business, Energy and Industrial Strategy (BEIS), talked to us about the government's Heat and Buildings Strategy, and what role the market had in decarbonising heat.
Dr Matt Aylott, BEIS' electrification of heat lead
"The Heat and Buildings Strategy, which we launched in October 2021, sets out the actions we're taking to ensure the building sector is on track for Net Zero throughout the decade," he informed us.  
"The Strategy makes clear that the journey to Net Zero buildings starts with the energy efficiency of the fabric of the building. That's why over the next three years we've committed £3.9bn, delivered through schemes like the Homes Upgrade Grant and the Social Housing Decarbonisation Fund. 
"In parallel to improving buildings' energy efficiency, we must also decarbonise the way we heat them," Matthew added. "We will adopt a 'heat pump first approach', based on our assessment that heat pumps will generally be the lowest cost means of decarbonising buildings — although we won't be forcing anyone to rip out functioning oil boilers! We'll instead work with the natural replacement cycle."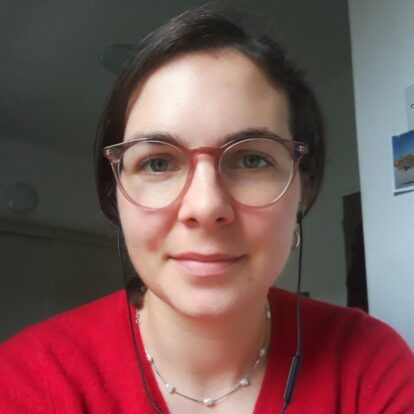 Rona Mitchell, UK Power Networks
Rona Mitchell, Innovation Project Lead at UK Power Networks (UKPN), the electricity distribution network operator that serves Suffolk, talked about UKPN's Heat Street project, which saw UKPN carry out detailed, bottom-up forecasts to understand where heating would decarbonise in Suffolk.
"We identified where we thought it would happen first, and what kinds of technologies would be most popular," Rona explained. "We looked at the cost of buying equipment, the likely grants and policy support, how disruptive it might be for customers, and different kinds of building archetypes.  
"Heat pumps come out positively in most scenarios in Suffolk," she shared, "in contrast to London where we forecast there will be a lot of district heating. 
Rona also outlined what UKPN had done to make it easier for customers to transition to low carbon heating. "If someone lives in an old house the fuse to protect their home from the network might be quite small, it might be 30-50amps. Normally if people are getting an EV charger or have a heat pump their overall electricity demand will go up, and they'll need a bigger fuse to facilitate that. UKPN will come out and upgrade that fuse at any time for free. 
"We've also developed a platform called Smart Connect for low carbon technology installers including solar PV, heat pumps and electric vehicle chargers. In the vast majority of cases, it's acceptable to install the equipment and then notify UKPN. On a smaller number of instances there can be a request to connect and in any case the Smart Connect tool can be used to process those registrations." 
Gary Finn, Sales Representative at Panasonic, also highlighted that Panasonic heat pumps came with state-of-the-art smart monitoring technologies so householders could see how much energy they were using, Gary explained.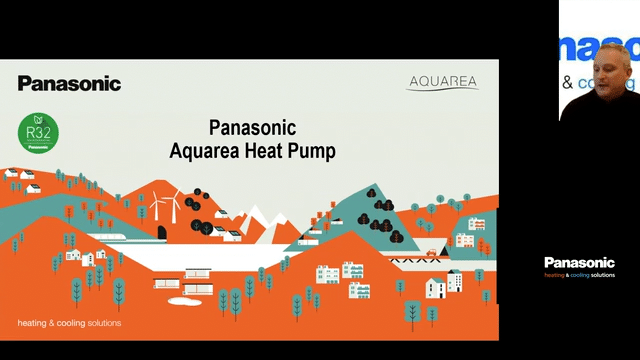 Gary Finn, Panasonic (Thought Leader Partner)
"Smart Cloud is the end-user side. It lets you see and change the temperature inside the house and the temperature of your hot water," Gary said. "It also lets you see the kilowatt hours usage, so you can see how efficiently the heat pump is working." 
Making use of free electricity
James Bullard, a surveyor at Greenscape Energy Ltd, also highlighted the huge potential for battery storage in Suffolk. "Battery storage allows you to make use of your free electricity not only when the sun is shining but for the rest of the day as well.  
"Our batteries measure when energy is flowing from your house and charge the battery with that same amount of elec. When it then detects electricity flowing from the grid to your house — when you're using more energy than your panels are producing in other words — it will discharge into the house enough electricity to ensure you're not drawing it from the grid, saving you money and improving your carbon footprint." 
James shared that his company often had customers asking what properties were suitable for an air source heat pump. "There is no unsuitable property for an air source heat pump," he explained. 
"We just have to ensure that your radiators are large enough. If you're thinking of switching from your current heating system to air source, our technical surveyors can conduct a free energy survey for you and give you a quote!" 
Illustrating this, Stelrad talked to us about the effectiveness and flexibility of their radiators with heat pumps, presenting Queensgate Housing Association as a case study.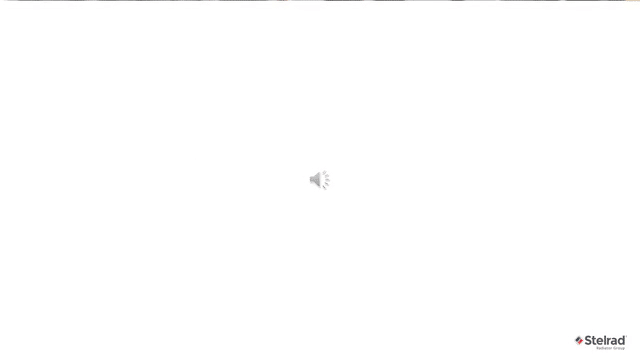 Lewis Aird, Stelrad - Thought Leader Partner
"We had some affordable homes which needed to connect to a pre-existing low carbon heating network. The solution was to use a heat interface unit paired with our compact radiators. It was really efficient and it did start to show a reduction in their carbon footprint to all the RSL stock." 
The system working as it should be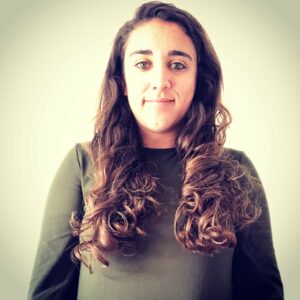 Megan Gonsalves
Megan Gonsalves, Flagship Group's retrofit journey — Flagship Group case study — Felixstowe estate ground source heat pump project — 1,600 heat pumps in homes and 200 homes connected to a communal ground source heat pump system. "We're installing 720 per year for the next five years, mainly in off-gas grid areas," she shared with attendees. 
These kinds of green innovations really spoke to the fact that these low carbon heating systems are suitable for anyone, a point that Iain Carr, Area Sales Manager, at ground source heat pump manufacturer Kensa Contracting, also made.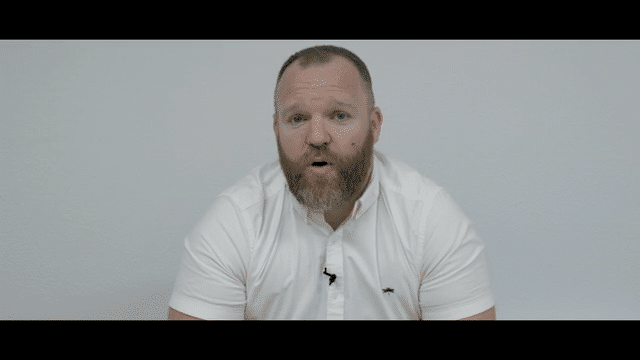 Iain Carr, Kensa Contracting, Thought Leader Partner
"We've got many other systems as case studies," Iain said. "You can go to our website, pick up the Knowledge Hub and look through the case studies in there.  
"There will definitely be a case study relevant to your housing stock and it's something demonstrable, we're able to take you out to visit so that you can speak to residents. You can see the infrastructure that's gone in, you can see what it looks like after it's been reinstated, and fundamentally you can see the system's working as it should be." 
Alternative approaches to retrofit
"How do we build local retrofit markets that can operate at scale?" Jonathan Atkinson, Project Manager at Carbon Co-op, asked attendees at our Retrofit Revisited conference.  
"The original thinking was we would create a national, 'one-size-fits-all' market," he outlined. "The sector is still suffering from the after effects of the Green Deal, which saw the government take this top-down, one-size-fits-all approach, and contractors that didn't work in the retrofit sector.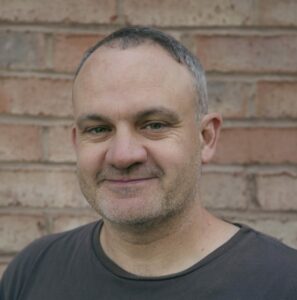 Jonathan Atkinson, Carbon Co-op
"Now it's all about kickstarting local markets and scaling from there," he continued. "It's about focussing on local landscapes, local partners, local supply chain elements, local housing stock and local clients." 
Jonathan then walked us through Carbon Co-op's signature alternative approach to scaling up retrofit — people powered retrofit — and encouraged Suffolk industry stakeholders to replicate it. 
"We focused on community-based social marketing," he explained. "This was very good for adopting a local-based approach to building a retrofit market. It's about thinking about things on a neighbourhood scale, using peers and trusted institutions to disseminate our message." 
Also presenting on the theme of alternative approaches to retrofit, Ross Holleron, head of innovation at Sero, talked to us about the Welsh-government funded Optimised Retrofit project.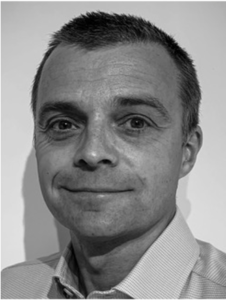 Ross Holleron, Head of Innovation, SERO
"The Optimised Retrofit project is about going beyond the standard assessment procedure and normal EPC compliance tools, and looking at modelling and understanding monitoring the buildings based on carbon. We can do that by using what we call the HEDGEHOG model. This allows us to create that building, move it through time into the future based on the whole homes survey and the specification of the retrofit. 
"It's important to look into the future," he explained. "The problem with only looking at the building today or retrospectively is that you could inadvertently put more measures in the building than you need to." 
Ross walked us through some of the foundational economy tools at the project's disposal to help rollout retrofit. "We have the Decarb Army which is taking advantage of the work done by skills bodies in the UK. We make sure the training and course are fit for purpose, giving people the practical skills to give high quality installations. 
Upskilling Suffolk
Lisa Roberts, head of Strategy at New Anglia Local Energy Partnership (LEP), shared the LEP's ongoing work to deliver the quantity and quality of skills needed to support the net zero transition, particularly the decarbonisation of heat in domestic properties. 
She began by signposting some local initiatives to upskill the Suffolk supply chain. "East Coast College is developing its skills and energy offering. Suffolk New College has its new Net Zero Technology Campus and West Suffolk College has recently launched its Sustainability Centre."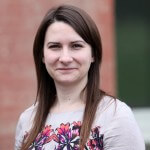 Lisa Roberts, New Anglia LEP
However, there was more to be done if we were to meet the challenge of generating enough jobs to transition to net zero. "We need to deliver a whole system approach and customer perspective around industry standards. Once we've defined these standards we have a starting point for industry." 
However this didn't necessarily translate into national occupational standards, she added. "We need to make retrofit an attractive career path to help foster integration between different professions. Improved syllabuses should focus on the whole retrofit picture.  
To this end, the New Anglia LEP decided to set up a retrofit skills project. "We applied to become one of the Energy Systems Catapult Decarbonisation Academy pilots and were successful," Lisa recalled. "The Energy Systems Catapult is about building a consortium to develop the business case to build a number of decarbonisation academies across the UK which we presented to the government for funding.  
"This is an opportunity to deliver on our ambition to be the UK's clean growth region through the development of the workforce, provide new training and skills, supporting innovation and new technology, and promoting commercial opportunities to businesses," Lisa argued. 
Learn more about our Thought Leader Partners (for Glasgow, North East, Suffolk & Lancashire 2021 regional events)
Retrofit Glossary of Terms
| Term | Definition | Source |
| --- | --- | --- |
| Deep /whole house  retrofit | A complete retrofit approach where a house is treated as a joined-up    system focusing on building fabric first, to strategies for heating, ventilation and cooling. This ensures that measures work together effectively and efficiently in the long-term. | TrustMark. 2020. Whole House Retrofit – A Consumer Guide. London: BEIS. |
| Fabric first | A retrofit strategy advocating for the building fabric improvements such as insulation as the priority measure. | Institute for Sustainability. 2012. Retrofit insights: perspectives for an emerging industry. London: UCL Energy Institute and Technology Strategy Board. |
| Fuel poverty | Fuel poverty is defined as households who spend 10% or more of their income on domestic energy use, meaning that they cannot maintain an adequately warm home. | Rosenow, J. 2012. Energy savings obligations in the UK – a history of change. Energy Policy. 49, pp. 373-382. |
| PAS 2030:2019 | PAS 2030:2019 is the industry specification (previously PAS 2030:2017) to which all energy efficiency installers must be certified and compliant with when carrying out energy efficiency measures under government initiatives. | TrustMark. 2020. Support for gaining Publicly Available Specifications (PAS) and Microgeneration Certification Scheme (MCS) Certification. [Online]. Available from: https://www.trustmark.org.uk/tradespeople/how-to-become-pas-mcs-certified#questions |
| PAS 2035:2019 | PAS 2035:2019 is the overarching specification for a framework of new and existing standards, promoting a whole house retrofit approach. Once an installer updates their certification to PAS 2030:2019, the PAS 2035:2019 requirements commence. | Elmhurst Energy. 2020. PAS 2035 for Installers. [Online]. Available from: https://www.elmhurstenergy.co.uk/pas-2035-installers |
| Retrofit | The retrospective fitting of building fabric improvements like insulation, low carbon HVAC, such as heat pumps and integrated renewables like PV panels, to improve the energy efficiency, health and comfort of a house and reduce its CO2 emissions. | Putnam, T. 2020. Grassroots retrofit: The role of community-led approaches in the UK's residential retrofit challenge. Master's thesis, University of Leeds. |
| Thermal comfort | Thermal comfort is defined as the condition of mind that expresses satisfaction with the thermal environment, and refers to a number of conditions in which most people feel comfortable. | Camuffo, D. 2019. Temperature: A Key Variable in Conservation and Thermal Comfort. In: Camuffo, D. ed. Microclimate for Cultural Heritage. [Online]. 3rd edition. Amsterdam: Elsevier, pp. 15-42. |
Author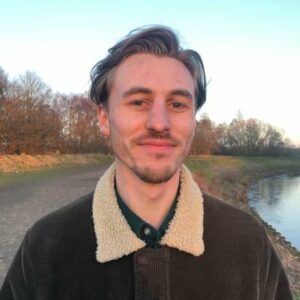 Article written by: Alex King | LinkedIn | Twitter @alexdpking