Householders: Find solutions at The Home Upgrade Show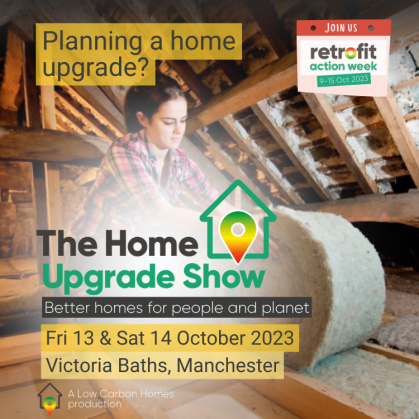 The Home Upgrade Show is a unique showcase of suppliers and service providers focused on supporting property owners, community groups and householders.
Homeowners: visit the event on Saturday 14 October. Get advice, learn about energy efficiency solutions and move your project forward.
You will be able to access a wealth of helpful information, plus go on a tour of the amazing venue.
A delicious range of light refreshments will be available all day.