Spotlight on Glasgow retrofit ahead of COP26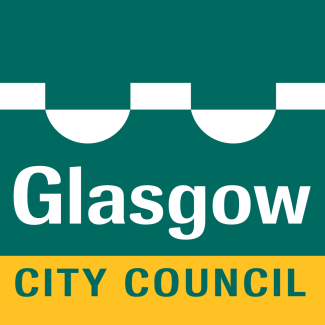 Conference opens next week to tackle challenges of retrofit scale-up, set in the context of Scottish Government's new Heat in Buildings Strategy
Next week, Glasgow's regional retrofit conference opens – just two weeks after the release of the Heat in Buildings Strategy and days ahead of COP26. The Low Carbon Homes online event, hosted by Glasgow City Council, explores the challenges and opportunities of retrofitting 428,000 homes across the city region by 2030.
Low Carbon Homes Glasgow, (Tuesday 19th – Thursday 21st October), is staged over three mornings, with Day One kicking off with an opening address from Glasgow City Council Leader, Cllr Susan Aitken, then a showcase of current retrofit projects. Day Two sessions include a summary of the recently released Heat in Buildings Strategy from the Scottish Government and a review of Glasgow city region retrofit feasibility report calling for 428,000 homes to be retrofitted by 2030. Day Three features sessions exploring best approaches for resident engagement, and a special facilitated break-out session led by TPAS.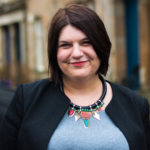 Cllr. Susan Aitken, Leader, Glasgow City Council
Featured projects include those of local housing associations: Maryhill, ng homes, Queens Cross and Wheatley Group and the debut review film of the Glasgow EnerPHit Tenement project at 107 Niddrie Road which will be featured at COP26 as one of 17 projects from around the world selected for Build Better Now at the COP26 Built Environment Virtual Pavilion, in which Low Carbon Homes is a partner.
"As Glasgow prepares to host COP26 very shortly, the timing of this week's Retrofit Conference could not be better. At the conference, we will examine how retrofitting the city's homes can deliver commercial, economic, environmental and health benefits. Retrofitting homes can not only reduce energy bills and carbon emissions – helping to tackle fuel poverty and the climate emergency – but also offers the chance to further improve housing and create many new jobs in Glasgow. I look forward to the outcomes of the conference." – Councillor Susan Aitken, Leader of Glasgow City Council
Speakers
Cllr Susan Aitken, Leader, Glasgow City Council
Darren Reis, Panasonic
Craig Reid, Investment Manager, Maryhill
Dave Falla, Associate Director, M-Four on behalf of ng homes
Rona Anderson, Director of Property, Enterprise & Regeneration, Queens Cross Housing Association
Colin Reid, Wheatley Group
Sean Conway, Business Development Manager, Eurocell
Chris Carus, Director, Loco Home Retrofit
Prof. Ken Gibb, Director – UK Collaborative Centre for Housing Evidence, University of Glasgow
David Hawkey, Scottish Government
Iain Carr, Business Development Manager, Kensa Contracting
Scott McDonald, Scotland Specification Team, Stelrad
Paul Kilby, Regional Partnership Manager, Glasgow City Council
Dr Iain Cairns, Strathclyde University
Dr. Lisa Newson, Health Psychologist /Reader, Liverpool John Moores University
Samantha Tullock, Strategic Assets Business Lead, Believe Housing
Leza Lafferty, TPAS Scotland
Steve McGowan, Group Manager, Housing Strategy, Glasgow City Council
Low Carbon Homes Glasgow on 19-21 October, hosted by Glasgow City Council, is a free-to-attend online event bringing professionals from inter-related sectors together to collaborate and consider the scale of the challenge, the solutions available and the barriers to overcome.
Glasgow event
• Free tickets for representatives from across Scotland
• The online event takes place across three mornings – 19, 20, 21 October (0830-1130hrs)
• Delegates can drop in for all or selected sessions and meet with other delegates, speakers and sponsors
• Group work sessions will be staged each day to facilitate thought development among delegates
• Registration for the event closes at 4pm, Monday 18th October
• Registration for all events is open at https://www.lowcarbonhomes.uk/events/
After Glasgow, Low Carbon Homes will be staging further events across the UK. Next is Suffolk on 23-25 November in November, hosted by Suffolk Climate Change Partnership and then Lancashire in December.