First retrofit conference of 2022: Liverpool's person-centred approach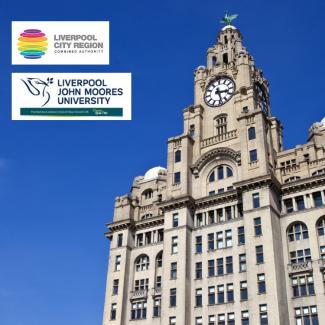 Energy cost crisis brings energy efficiency needs to the fore 
Set against the backdrop of the growing energy costs crisis, Low Carbon Homes' first retrofit conference of 2022 seeks to kick-start the energy efficiency improvement of Liverpool City Region homes – at scale. Hosted by Liverpool City Region Combined Authority and Liverpool John Moores University (LJMU) the event will feature seventeen speakers from across the UK to share best practice, encourage collaboration and promote action.
The online event, opened by Metro Mayor Steve Rotheram on Tuesday 18th January, is staged over three mornings (18-20 January) and explores the opportunity of a person-centred approach to retrofit scale-up across the city region.
Steve Rotheram, Mayor of the Liverpool City Region, said: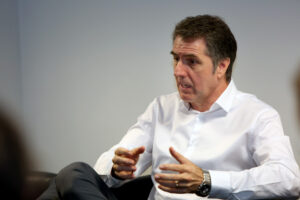 "I want the Liverpool City Region to be at the forefront of the green industrial revolution, leading the charge towards net zero, and taking advantage of the wide range of new jobs and investment that it will provide. From our existing strengths in wind and solar power, to revolutionary new projects like HyNet and our Mersey Tidal Power scheme, our region has the potential to be Britain's Renewable Energy Coast – with local people benefiting from the employment and training opportunities.
"Up to half of all heat loss in our homes comes from poor insulation, so we've made it a priority to retrofit homes across our region up to a decent standard starting with our most vulnerable communities. Improving the energy efficiency of our homes is much kinder to the environment – and much kinder on people's finances, especially during a period of rising energy bills.
"So far, we have invested nearly £40m improving around 3,600 homes across the region. But we still have a way to go. If the government is as serious as we are about reaching our net zero targets, they need to work with us to secure the investment needed to help us get there."
The first morning showcases projects already underway across the region, including local community-led projects and the support available from LJMU. Day two includes a review of the recent Tenants Climate Jury work conducted by the Northern Housing Consortium and showcases other person-centric approaches to tackle fuel poverty and heat decarbonisation, and on day three the public engagement elements of the Government's new Heat and Buildings Strategy is explained by BEIS, while other sessions consider the challenges and opportunities surrounding low carbon skills and workforce development for the region.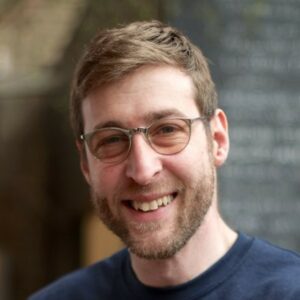 "We are delighted to be supporting the Low Carbon Homes Event once again. The event in 2021 brought everyone together and we were all enthusiastic to build on the momentum. Throughout the past year, partners across Liverpool City Region have come together to develop a knowledge share platform that will be a key driver for collaboration amongst the Housing sector". Tony Seasman, Project Manager, Clean Growth UK at LJMU.
Speakers
Steve Rotheram, Mayor of the Liverpool City Region
Tony Seasman, LJMU
Neale Davies , LJMU
Iain Carr, Kensa Contracting
Paul Barlow, Stelrad
Kevin Clarke, Procure Plus
Paul Kelly, Director, Liverpool City Region Community-led Housing Hub
Liam Gregson, Member Engagement Manager, Northern Housing Consortium
Simon Brown, Panasonic
Louise Marix Evans, People Powered Retrofit, Carbon Coop
Oliver Baker, Ambion Heating
Matt Aylott, Electrification of Heat Lead, BEIS
Ian Rippin, CEO MCS
Emma Link, Industry Analyst, CITB
Michael Norton, Deputy Principal, Wirral Metropolitan College
Matt Ratcliff, MD, Osmosis ACD
Tracy Gordon, Lead Officer - Housing Partnerships, Liverpool City Region
Low Carbon Homes Liverpool, hosted by Liverpool City Region Combined Authority and Liverpool John Moores University is a free-to-attend online event bringing professionals from inter-related sectors together to collaborate and consider the scale of the challenge, the solutions available and the barriers to overcome.
Low Carbon Homes will be staging further regional retrofit conferences across the UK throughout 2022.
ENDS
Notes to editors
Liverpool event
Free tickets for representatives from across Liverpool and the North West of England
The online event takes place across three mornings – 18, 19, 20 January (0845-1130hrs)
Delegates can drop in for all or selected sessions and meet with other delegates, speakers and sponsors
Group work sessions will be staged each day to facilitate thought development among delegates
Registration for the event closes at 4pm, Monday 17th January
Registration for all events is open at https://www.lowcarbonhomes.uk/events/
Twitter: @lowcarbonhomes
Web: www.lowcarbonhomes.uk
Email: hello@lowcarbonhomes.uk
Low Carbon Homes brings global domestic energy efficiency innovation to the UK's regions via a nationwide event series focused on the challenges of retrofitting the UK's existing 25 million homes. Aimed at architects, heating engineers, local authorities, landlords, contractors and related sector professionals, the free-to-attend event (for local organisations) features a structured programme built around core sessions specific to each host city/region.
Press contact
For quotes, further images or interviews please contact:
Graham Lock | tel: 07917 847552 | email: graham@lowcarbonhomes.uk