Press Release (Forum South West)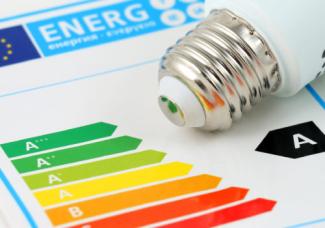 Dorset event tackles energy efficiency, fuel poverty and carbon emissions of UK's housing stock
A week today, on the 11th March, the doors open to the South West edition of Low Carbon Homes providing an opportunity for housing professionals to listen, learn and question all-things-retrofit. The event tackles the challenges of ageing housing stock in the South West head-on, providing best-practice solutions from the UK's leading experts:
Toby Cambray, building physics expert and co-founder of RIBA SW awarding-winning Greengauge consultancy addresses the issues of thermal bridging, accurate modelling and moisture risk assessment using WUFI simulation.
Lucy Pedler, architect and founder of the Green Register tackles the challenges of the Fabric First approach when applied to retrofit, in her 50 minute workshop session.
Neil Turner, technical manager at Ecological Building Systems hosts a workshop on natural fibre insulation, exploring and explaining the benefits of specifying natural materials beyond their insulation capabilities.
Mark Howard, Business Support Manager at ZEBCat shares lessons from the retrofit-at-scale Energiesprong Devon pilot. Covering procurement, supply chain, community engagement and the broader benefit of retrofit, Mark will explain that many aspects of these pilot schemes can be applied to projects of any scale.
Nathan Gambling, engineer and lecturer, in his 50 minute workshop discusses how heating system optimisation is often a cheaper and more efficient option than installing a new boiler – and can help legacy systems become renewable-ready. He's joined by Spirotech and IMI Hydronic to help him demonstrate his points.
Heat pumps are brought to the fore as the Ground Source Heat Pump Association and Heat Pump Association join forces. Bean Beanland highlights the opportunities and challenges in the electrification of heat. In their workshop they'll answer technical questions, de-bunk myths and consider the near-term future for heat pumps in the UK.
There are many other sessions - all free to attend - making for a packed, valuable day for those concerned with energy efficiency and reducing the carbon impact of our homes. Our speakers also consider optimising legacy heating systems, successful local renewable installations and the future of oil for heating, among other topics - see full programme.
Low Carbon Homes seeks to provide practical solutions to these domestic heating challenges by addressing five key areas:
Change: apathy and resistance to change – key influencers are unmotivated to recommend change; it's easier to "do nothing"
Cost perceptions: unconvincing returns on investment
Confusing/conflicting information: competing advice from "experts"
Complexity: technological complications – the pace of innovation is difficult to keep up with
Consistency: inconsistent government policies – financial incentives reducing with fluctuating priorities
Events in Dorset, Brighton, Ipswich and Manchester this year will provide expert talks, technical sessions, practical case studies and focused discussion to ensure attendees can evaluate what current best-practice options are available to apply right now across their region.
Low Carbon Homes events are free-to-attend for delegates and places are available to book now: www.lowcarbonhomes.uk
ENDS
Notes for Editors
Low Carbon Homes is a UK-wide initiative which brings together leading experts to share best practice and pioneering methodologies to help clarify the route towards a low carbon future.
LCH Forums are free-to-attend events open to everyone across the industry, including engineers, local authorities and housing professionals as well as landlords, developers and contractors. Delegates will participate in plenary sessions and workshops which will include case studies and success stories as part of a tailored programme created with the guidance of host organisations to meet regional needs.
Twitter: @lowcarbonhomes
LinkedIn: linkedin.com/company/lowcarbonhomes
Web: lowcarbonhomes.uk