Final 2021 retrofit conference, focuses on Lancashire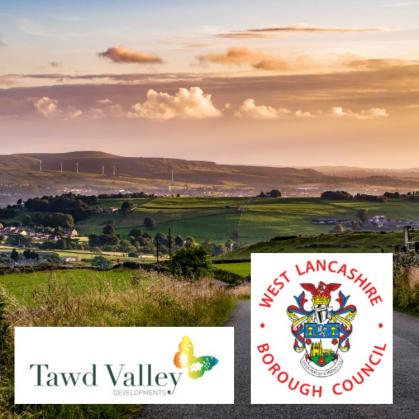 Lancashire's diverse communities come together to tackle retrofit scale-up
Low Carbon Homes' final retrofit conference of 2021, hosted by Tawd Valley Developments and West Lancashire Borough Council explores the challenges and opportunities of retrofitting homes across the county and wider region. Eighteen speakers from across the UK will seek to share best practice and encourage collaboration.
The online event, Low Carbon Homes Lancashire, (Tuesday 7th – Thursday 9th December), is staged over three mornings. Day one features a showcase of five innovative local low carbon new-build and retrofit housing projects. Day two includes a review of the recent Tenants Climate Jury work conducted by the Northern Housing Consortium, and on day three the recently announced Heat and Buildings Strategy is explained by BEIS.
Lancashire local authorities aspire to build low carbon homes for the future and retrofit existing stock; improving energy efficiency, reducing fuel poverty and tackling climate change. As one of the spatially largest counties, Lancashire boasts many diverse communities – city, urban, sub-urban and rural – bringing many challenges from the quality and age of housing stock and the interventions needed to address climate change and eradicate fuel poverty. The event next week will focus on actions, resources and partnership working across all sectors to deliver positive change throughout the borough, the region and beyond.
In West Lancashire, the council's development company Tawd Valley Developments has committed to make this a priority, developing a low carbon housing plan – and in doing so has encouraged the fusing together of intelligence, models of good practice and live case studies from housebuilders, developers, academics, consultants, council officers, government officials and others to showcase the possible.
Speakers
Mark Kitts, Managing Director, Tawd Valley Developments
Sean Conway, Business Development Manager, Eurocell
Alison Cahn, Lead Spokesperson, Lancaster Co-housing
Lucy Cheetham, Development Manager, South Lakes Housing
Derek Mitchell, eQuality Homes
Patrick Berry, Managing Director, Together Energy
TBC, Cosy Homes in Lancashire (CHiL)
Simon Brown, Heat Pump Specialist for Panasonic
Cllr. Shaun Turner, Cabinet Member for Environment and Climate Change, Lancashire County Council
Prof. Will Swan, Director Energy House Laboratories, University of Salford
Paul Barlow, Area Sales Manager (North), Stelrad
Liam Gregson, Member Engagement Manager, Northern Housing Consortium
Iain Carr, Area Sales Manager (North), Kensa Contracting
Michael O'Doherty, Project Director, Local Partnerships
Dr. Matthew Aylott, Electrification of Heat Lead, BEIS
Jo Crinson, Head of Customer Contact, Electricity North West
James Johnson, Head of Regional Programme, Local Energy North West Hub
Wendy Broomhead, Partner, Ridge and Partners LLC
Low Carbon Homes Lancashire on 7, 8, 9 December, hosted by Tawd Valley Developments and West Lancashire Borough Council, is a free-to-attend online event bringing professionals from inter-related sectors together to collaborate and consider the scale of the challenge, the solutions available and the barriers to overcome.
Low Carbon Homes will be staging further regional retrofit conferences across the UK in 2022.
Notes to Editors
Lancashire event
Free tickets for representatives from across Lancashire and the North West of England
The online event takes place across three mornings – 07, 08, 09 December (0830-1130hrs)
Delegates can drop in for all or selected sessions and meet with other delegates, speakers and sponsors
Group work sessions will be staged each day to facilitate thought development among delegates
Registration for the event closes at 4pm, Monday 6th December
Registration for all events is open at https://www.lowcarbonhomes.uk/events/
Upcoming events
Liverpool event dates: 18-20 January 2022
Manchester event dates: 22-24 March 2022
Twitter: @lowcarbonhomes
Email: hello@lowcarbonhomes.uk
Low Carbon Homes brings global domestic energy efficiency innovation to the UK's regions via a nationwide event series focused on the challenges of retrofitting the UK's existing 25 million homes. Aimed at architects, heating engineers, local authorities, landlords, contractors and related sector professionals, the free-to-attend event (for local organisations) features a structured programme built around core sessions specific to each host city/region.
Press contact
For quotes, further images or interviews please contact:
Graham Lock | tel: 07917 847552 | email: graham@lowcarbonhomes.uk