Derbyshire's housing retrofit event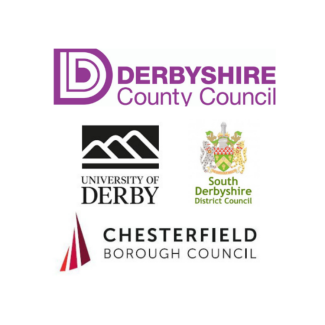 County seeks retrofit-at-scale answers at Low Carbon Homes
In a week's time, Tuesday 6th October, Low Carbon Homes Derbyshire, supported by MCS, goes live online for the first of three days of intense discussion and knowledge-sharing to consider how best Derbyshire can rapidly scale up the retrofitting of housing across the county.
Sixteen presenters from across the UK have been assembled to highlight the opportunities ahead for bold leaders, as the county grapples with the societal and economic impacts of the current pandemic and climate change.
Three mornings of presentations and debate have been specifically curated with Derbyshire local authorities and University of Derby to meet the most pressing retrofit challenges of the county:
Day 1 (Tuesday 6th October) – What have we got to and how are we doing?
Cllr Tony King - Leader, Derbyshire County Council (opening day one)
Rob Cogings – Director of Housing, Derbyshire Dales District Council
Dr Boris Ceranic, Senior Academic and Researcher, University of Derby
Ian Rippin - CEO, MCS
Alex Hughes - Operations Analyst, MCS
Shaun Bennett - Director of Investment and Regeneration, Derby Homes
Day 2 (Wednesday 7th October) – What else could we be doing?
Cllr Amanda Serjeant - Deputy Leader, Chesterfield Borough Council (opening day two)
Jonathan Atkinson - Project Manager, Carbon Coop
David Kemp - Sustainability and Growth, Procure Plus
Lucy Pedler - Founder, The Green Register
Day 3 (Thursday 8th October) – What's holding us back?
Cllr Martyn Ford - Leader, South Derbyshire District Council (opening day three)
Laura Bishop - Director, Infinitas Design
Ron Beattie - Director, Beattie Passive
Tim Hall – Consultant, Total Flow
Dr Fred Paterson, Associate Professor for Sustainable Business at the University of Derby Business School, will chair the conference.
He said: "As a University with a strong civic commitment to our city and county, we are very pleased to be working closely with our local authority partners to respond to the climate emergency. To create a net-zero Derbyshire by 2050, we need to radically shift the energy efficiency of our homes. Domestic buildings in Derbyshire are responsible for 27% of all greenhouse gas emissions in the county and 9,000 homes need 'deep retrofitting' every year for the next three decades. That's 179 homes per week for the next 30 years, so the time for action is now. This event provides an invaluable springboard for stakeholders across the region to take action on this important climate change solution."
Low Carbon Homes on 6-8 October, hosted by Derbyshire County Council, Chesterfield Borough Council, South Derbyshire District Council and the University of Derby, is a free-to-attend event bringing professionals from inter-related sectors together to collaborate and consider the scale of the challenge, the solutions available and the barriers to overcome.
After Derbyshire, Low Carbon Homes will be staging further events across the UK in 2020: Glasgow, Manchester and Liverpool.
Notes for editors
Derbyshire event
Free tickets for representatives from across the East Midlands
The online event takes place across three mornings – 06, 07, 08 October (0900-1200hrs)
Delegates can view all or selected sessions and network with other delegates, speakers and sponsors
Registration for the Derbyshire event closes at 4pm, Monday 5th October
Registration for all events is open at https://www.lowcarbonhomes.uk/events/
Future 2020 events
Glasgow event dates: 20-22 October
Manchester event dates: 03-05 November
Liverpool event dates: 08-10 December
Twitter: @lowcarbonhomes
Email: hello@lowcarbonhomes.uk
Low Carbon Homes brings global domestic energy efficiency innovation to the UK's regions via a nationwide event series focused on the challenges of retrofitting the UK's existing 25 million homes. Aimed at architects, heating engineers, local authorities, landlords, contractors and related sector professionals, the free-to-attend event (for local organisations) features a structured programme built around three core sessions for each host city/region:
What have we got to do and how are we doing?
What else could we be doing?
What's holding us back?
Press contact
For quotes, further images or interviews please contact:
Graham Lock | tel: 07917 847552 | email: graham@lowcarbonhomes.uk
REGISTER to access 2020/2021 online event content
Comprising video and slide presentations from:
2020: Birmingham, Derbyshire and Glasgow; 2021: Liverpool, Kent, Manchester, Oxfordshire and Solent.
(Log-in details for the On-Demand content will be automatically sent to your Inbox when you register; if you have registered for a Low Carbon Homes event previously, our system will update your existing details; registration with Low Carbon Homes is GDPR-compliant; we will not share your details with anyone).