Regions, cities and counties ahead of UK Government on housing retrofit urgency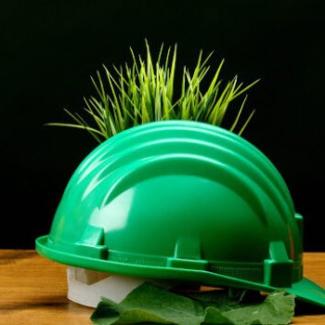 Five new Low Carbon Homes retrofit conferences launched
Today, Tuesday 13 July, Low Carbon Homes opens registration for five more retrofit conferences – each consisting of three days of intense discussion and knowledge-sharing to consider how best to rapidly scale up the retrofitting of housing locally.
It is hoped that the long-anticipated – and now overdue – Heat and Buildings Strategy will pave the way to tackle one of the UK's greatest de-carbonisation challenges – de-carbonising our housing. Meanwhile city and regional leaders are setting ambitious targets and creating plans to not only reduce carbon impacts but also to stimulate the local economy and create a fairer society.
"The roll-out of five more free-to-attend events comes as the UK Government continues to ponder how best to tackle the de-carbonisation of the UK's 25,000,000 homes. Local leaders can't wait for central government to make this happen for them. They are taking control and doing what's best for their local communities.
By the end of this year our events will have helped 18 regions address their retrofit challenges and many of our conferences are now set to repeat annually. We believe that a local approach is the only way to achieve retrofit at-scale – to reduce the carbon impact of housing, eradicate fuel poverty and stimulate local economic recovery" – Graham Lock, Founder, Low Carbon Homes
The five 2021 events announced today are:
Shropshire – September 14-16, with Shropshire Council
North East – September 28-30, with NEECCo (North East England Climate Coalition)
Glasgow #2 – October 19-21, with Glasgow City Council
Suffolk #2– November 23-25, with Suffolk Climate Change Partnership
Lancashire – December 07-09, with West Lancashire Borough Council and Tawd Valley Developments
Registration for all 2021 events is open at https://www.lowcarbonhomes.uk/events/
2022 events to be announced.
Notes to editors and useful links
All events
Free tickets for invited representatives from across each region
The online event takes place across three mornings – 0830-1200hrs
Delegates can view all or selected sessions and meet with other delegates, speakers and sponsors
Virtual 'table' sessions will be staged each day to facilitate thought development among delegates
Registration for all events is open at https://www.lowcarbonhomes.uk/events/
Twitter: @lowcarbonhomes
Email: hello@lowcarbonhomes.uk
Low Carbon Homes brings global domestic energy efficiency innovation to the UK's regions via a nationwide conference series focused on the challenges of retrofitting the UK's existing 25 million homes. Aimed at architects, heating engineers, local authorities, landlords, contractors and related sector professionals, the free-to-attend events feature a structured programme built around three core sessions for each host city/region:
What have we got to do and how are we doing?
What else could we be doing?
What's holding us back?
Press contact
For quotes, further images or interviews please contact:
Graham Lock | tel: 07917 847552 | email: graham@lowcarbonhomes.uk