Derbyshire retrofit revisited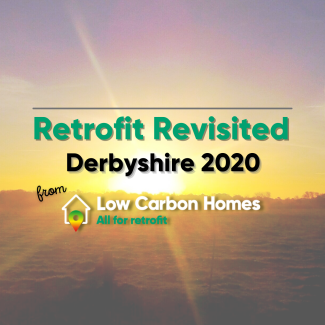 Image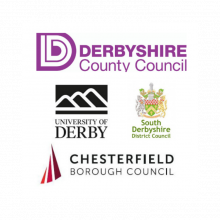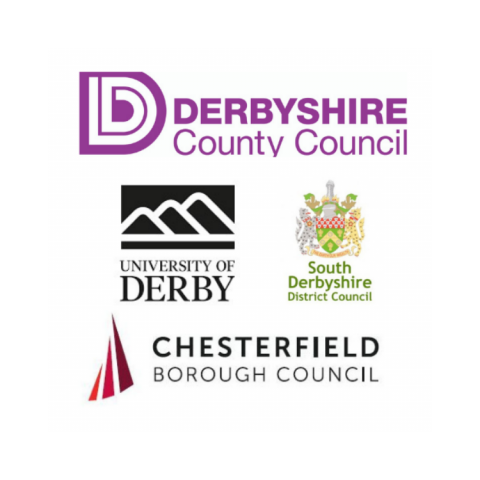 Our Derbyshire retrofit conference in October 2020 examined how the county's local authorities have made homes fit for the twenty-first century.
We looked at the challenges around building local retrofit markets and concluded that a "partnership approach between public and private sectors" would be essential for rolling out retrofit regionally...and discovered there were also huge supply chain opportunities for businesses in the retrofit space...
Time is short
Councillor Tony King, Cabinet Member for Economic Development and Regeneration at Derbyshire County Council jumped right into the nature of the challenge we face in his opening remarks to the conference. He explained that the world is on course to achieve a 3°C temperature rise by 2100 above pre-industrial levels based on current warming projections. Cllr. King spelt out what this meant for Derbyshire. "In total, Derbyshire can emit 50million tonnes of CO₂ by 2050, if we are to play our part in keeping global temperature rises to less than 2°C [the target set in the 2015 Paris Agreement]," Cllr. King said. "Time is short. We only have a few years to achieve this challenge."
Councillor Amanda Sarjeant, Deputy Leader of Chesterfield Borough Council also told the conference that the council declared a Climate Emergency in 2019, and pledged to decarbonise its operations by 2030 and the wider borough by 2050. Chesterfield BC had spent over £62m improving housing between 2016 and 2020, Cllr. Sarjeant told attendees. The councillors' remarks at Derbyshire's retrofit conference really underlined a county-wide commitment to the low carbon economy.
Domestic energy consumption equates to approx 14% of UK carbon emissions, attendees heard. Cllr. King highlighted the Bolsover Model village to show the task at hand. "Like so many properties across the county," he said, "these solid brick properties were not built with energy efficiency in mind."
"By making the fabrics of our homes much more energy efficient, we can start to reduce our emissions," said Cllr. King. "But let's not minimise this. The scale of the challenge is huge. Modelling shows we must retrofit 179 homes a week in Derbyshire, so we need to begin now."
South Derbyshire District Council Leader, Cllr. Martyn Ford opened the final day of the conference, giving an insight into how the council are supporting green business growth and redevelopment post-Covid. "We've established that the demand for retrofit [across the county] is estimated to be the equivalent of 180 houses per week for the next 30 years. This enormous scale of activity needs collaboration across both the public and the private sector. This event gives businesses an insight into the opportunities this area of work will bring to our region over the next 40 years, how to diversify, what training is needed and sources of information and grants to help develop these business opportunities."
"The government is currently considering reviewing the Decent Homes Standard as it applies to social housing. This could result in the target energy performance of many social homes being upgraded to Energy Performance Certificate B and C by 2030. Nationally that could lead to 110,000 dwellings being refitted per year, with each retrofit estimated be worth £9-17,000 per unit. We've also recently been working with the private housing sector to encourage the landlords of our 5,000 private rented properties to de-carbonise and achieve compliance with new energy efficiency regulations."
Great enablers
Our speakers provided lots of examples to demonstrate retrofit best practice. Cllr. King highlighted the Bolsover Model village had undergone extensive retrofit measures whilst retaining their heritage value.
Rob Cogings, Director of Housing at Derbyshire Dales District Council, told attendees about a retrofitting scheme at Hurst Farm in Matlock. "Councils can be great enablers," Rob told attendees, "working with residents and acting as a gateway to government grants. Housing Associations also have in-house expertise to deliver significant programmes." Rob explained how the Council regenerated Hurst Farm through grants such as the government's 2017 Estate Regeneration Grant and the 2019 Pocket Park Fund.
One of the "most deprived wards in the Dales, all of the retrofit measures were designed to meet residents' needs", Rob explained, outlining the 'co-benefits' of insulating homes, such as lifting people out of fuel poverty and boosting local economies. Through retrofit works, the council safeguarded 87 jobs, Rob said, and created six new jobs and nine apprenticeships. External wall insulation also produced savings of £450 per property per year on energy bills, helping householders spend more in the local economy, Rob explained.
The boost the sector needs
Rob then provided the picture across the broader district, in places like Matlock, Darley Dale and Ashbourne, comprising collectively 68 unoccupied non-traditional homes - and how he extended the project beyond Hurst Farm. Although the project had been suspended by COVID-19, Rob pointed out that the "green recovery" had "given us the boost the sector has been seeking," highlighting that the council had received £760,950 from the government's Green Homes Grant.
Dr Fred Paterson, Assoc. Professor of Sustainable Business at the University of Derby agreed, telling our conference that clean growth was a key component of the UK government's industrial strategy. "The UK low carbon sector has grown consistently since 2007 at around 5% per annum," Dr Paterson told attendees.
"In the emerging market, low carbon companies have doubled from 16% in 2015 to 31% of firms in 2020," Dr Paterson said.
Rob also had great insight on how local authorities could retrofit unoccupied homes which "will no doubt be an issue for many local authorities, particularly non-traditional homes." To invest in unoccupied housing, Rob relayed, the council amassed £100,000 in capital funding from previous grants to finance a pilot project. Rob also enlightened Low Carbon Homes' attendees on how he was able to find contractors to do the retrofit works.
Public-private collaboration
However, as Cllr. King pointed out, councils account for only around 1% of the county's emissions directly, influencing a further 35-40%, with the remaining 60% influenced by government policy, the market and individuals' behaviour respectively. The panel agreed that there needed to be customer capital funding, and called for a "partnership approach between public and private sectors" to make this a reality.
Joe Keating, Assets and Energy Manager at Stockport Housing Group, told conference that more landlords were getting behind the low carbon economy. In 2010, none of their housing stock had any form of renewable energy, Joe reported. But by 2015, nearly 40% of their housing stock had some form of renewable energy.
Ellie Voke, Environmental Technology and Services Officer at Procure Plus outlined how groups such as the Greater Manchester Low Carbon Assets Group were helping landlords undertake retrofit works by acting as centres of best practice and collaboration.
The panellists also told attendees about the Homes as Energy Systems project, which saw rented homes in Greater Manchester retrofitted through cross-sector collaboration.
"There's some big challenges ahead in subjects like climate change and trying to kickstart the economy now, post-Covid," Joe Keating said. "If you're going to take on challenges like that, we strongly believe that you have to do it in collaboration with others, and the HAES project really ticks a lot of those boxes for us."
Huge opportunities
David Kemp, Sustainability Manager at Procure Plus, also spoke about the supply chain opportunities for businesses in - or moving into - the retrofit space.
"Of the 13 landlords that responded to one piece of research, the Greater Manchester Business Growth Hub identified over £500 million worth of spend on procurement over the next five years on things like cavity wall insulation, air source heat pumps, external wall insulation – the things that really contribute towards a low carbon built environment."
Alex Hughes, Operations Data Analyst, MCS provided attendees with an overview of key Derbyshire renewable energy deployment trends, outlining target areas for action and opportunities for increasing consumer uptake, particularly with low carbon heating systems. For example, less than 5% of Derbyshire households had renewable energy systems installed between 2009 and 2020.
For this reason Ian Rippin, MCS' CEO, explained to the conference how there were huge commercial opportunities in Derbyshire for "the development of more clean heat technologies, particularly ground source heat pumps."
Homes as energy cells
Joe Keating summarised how important it was to get retrofit right at this early stage. To this end, Joe encouraged attendees to see houses as "energy cells" as well as a home. "A home allows us to generate energy and in some cases distribute our energy back to the grid. I think the legacy will be if we can get this right in terms of balancing it with the grid, and view the home as an energy cell, then we have the potential to create a blueprint of how to invest in this technology at-scale going forward."
Low Carbon Homes, Derbyshire was held online between 6-8 October 2020, co-hosted by Derbyshire County Council, South Derbyshire District Council, Chesterfield Borough Council and the University of Derby, and supported by MCS
Register below to access the video sessions and slides from our Derbyshire event.
Author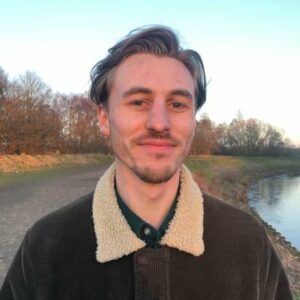 Article written by: Alex King | LinkedIn | Twitter @alexdpking