Press Release (Forum South East)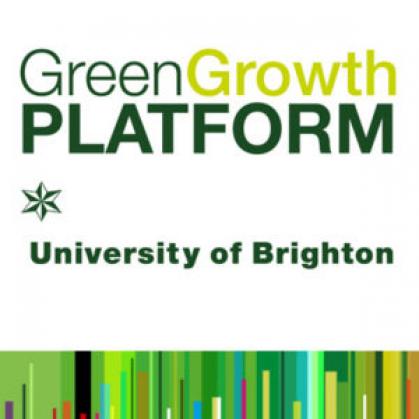 PRESS RELEASE
21 March 2019
Expertise announced for South East's domestic energy efficiency event
Brighton tackles regional domestic energy efficiency, fuel poverty and carbon emissions at Low Carbon Homes
In just over a week, on April 3rd, the doors open at the University of Brighton for the South East edition of Low Carbon Homes providing an opportunity for housing professionals to listen, learn and question all-things-retrofit.
Collaborating with regional host partner the Green Growth Platform, part of the nationwide Clean Growth UK campaign, this event tackles head-on the challenges of energy demands and carbon emissions caused by ageing housing stock in the South East, providing best-practice solutions from the UK's leading experts.
Mischa Hewitt (Passive House Designer) kicks the programme off with an overview of why a fabric first approach is a vital first step and a preview of his technical workshop later in the day.
Malcolm Farrow (OFTEC) follows with insight from the fossil fuel industry on the challenges faced by consumers in transitioning to a low carbon future.
Bean Beanland (Heat Pump Associations) introduces the latest heat pump industry best-practice ahead of his technical workshop.
Rob Berridge (Heat-Engineer.com) and Nathan Gambling demonstrate why heat-loss measurement and correct system design are essential for legacy and new heating systems.
Philippa Gill (Verdextra) looks at Indoor Air Quality and how greater consumer awareness of air quality issues can be harnessed to increase take-up of improvements for healthier homes.
Jo Carpenter (CGUK) introduces Clean Growth UK, a major new initiative to support clean-tech businesses across the UK.
Technical workshops follow, providing delegates with a choice of a deep dive into fabric first/insulation, heat system optimisation and heat pumps.
The day concludes with a look at two fascinating case-studies - a pilot Energiesprong retrofit-at-scale project in Devon with Mark Howard from Regen, and East Sussex's Firle village community-owned energy project with Kayla Ente from BHESCo
The curated programme of technical expertise is free to attend – and will give attendees a packed and valuable day for everyone concerned with energy efficiency and reducing the carbon impact of our homes. Places are available to book now: www.lowcarbonhomes.uk
ENDS
Useful links
Programme South East: http://bit.ly/LCHSE2019
Direct to tickets (EventBrite): http://bit.ly/LCH2019Book
Twitter: @lowcarbonhomes
LinkedIn: linkedin.com/company/lowcarbonhomes
w: lowcarbonhomes.uk
e: info@cogentevents.com
Notes for Editors
Low Carbon Homes is a UK-wide initiative which brings together leading experts to share best practice and pioneering methodologies to help clarify the route towards a low carbon future.
Low Carbon Homes seeks to provide practical solutions to these domestic heating challenges by addressing five key areas:
Change: apathy and resistance to change – key influencers are unmotivated to recommend change; it's easier to "do nothing"
Cost perceptions: unconvincing returns on investment
Confusing/conflicting information: competing advice from "experts"
Complexity: technological complications – the pace of innovation is difficult to keep up with
Consistency: inconsistent government policies – financial incentives reducing with fluctuating priorities
LCH Forums are free-to-attend events open to everyone across the industry, including engineers, local authorities and housing professionals as well as landlords, developers and contractors. Delegates will participate in plenary sessions and workshops which will include case studies and success stories as part of a tailored programme created with the guidance of host organisations to meet regional needs.