Shropshire retrofit revisited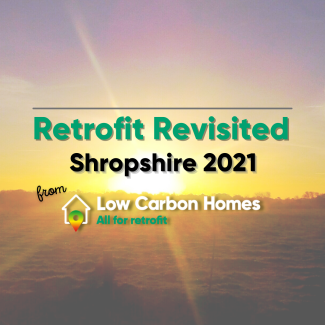 "What is a virtual power plant?" It was an interesting question from Alex Thompson, sales director of AceOn Group and a panellist at our Shropshire Retrofit Revisited conference in September.  
The Shropshire retrofit event - hosted by Shropshire Council - really showed just how ahead of the game Shropshire was when it came to innovation on energy schemes like AceOn's RENEWERGY project.  
Returning revenue to local communities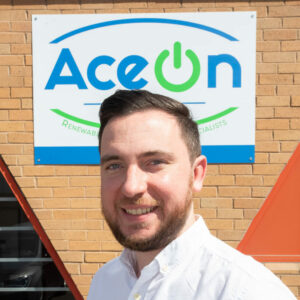 "Essentially a virtual power plant connects virtually all of the smaller batteries that are deployed into the UK," Alex clarified. "It's a network of houses and flats, each operating as a micro-energy regeneration centre through the installation of solar panels and energy storage batteries. These are then virtually connected together through AceOn's Smart Energy Management Platform. 
"That way," he continued, "we know how energy consumption patterns look within a household, and using an algorithm we optimise energy and minimise energy import into the site, and maximise carbon reductions. We can even trade any spare capacity to return revenue to the housing associations, councils, residents and tenants. 
AceOn's RENEWERGY project was a cross-tenure energy solution, Alex emphasised. "It can work for all housing types, for councils, housing associations, private homeowners, social housing tenants, probably rent. And as employees, we have lots of different models." Alex highlighted that AceOn had been working with Wrekin Housing Group on around 100 domestic installations. 
Shropshire doesn't just talk...
RENEWERGY was just one among many projects taking place in Shropshire at the cutting edge of experiments in retrofit initiatives.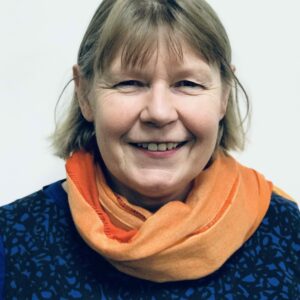 Rosemary Coyne, Warmer Homes Manager at Connexus Housing, talked to us about the Connexus Warmer Homes ERDF Project, which looked to achieve deep energy and carbon reductions in 132 homes in Shropshire and Herefordshire. 
Connexus delivered a Passivhaus new-build project beforehand, from which a bid proposal was put in in 2018 to apply Passivhaus principles to retrofit. "We're delivering the project by the end of June 2023," Rosemary informed us. "This is the Shropshire innovation and leadership—Shropshire doesn't just talk, it really does do." 
Rosemary says they kept an eye on "compliance issues" throughout the project, but crucially also worked on creating a "30-year business plan to move all of our stock to what was then the 2050 standards. About 5,000 of our homes need significant investment, so Warmer Homes was a really important pilot to understand what we were going to do." 
Rosemary provided some retrofit best practices too. During the project they'd followed EnerPhit principles, meaning the first stage incorporates external wall insulation (EWI), space heating and ventilation—the last of which she said was a must for generating healthier living environments. 
The equalities agenda
As well as innovating technically, Shropshire was at the forefront of delivering positive socio-economic outcomes for its communities through retrofit schemes, our conference heard. 
Taking a cross-tenure approach
Retrofit, Rosemary explained to our conference attendees, was as much about the "equalities agenda" as it was about protecting the planet. "This is about understanding fuel poverty alleviation is in all of the work we do," she said. "That, from Connexus' point of view, is about taking a cross-tenure approach."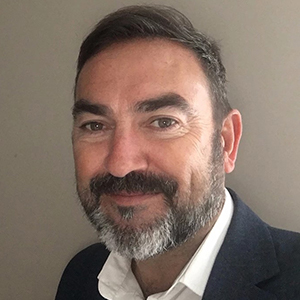 Other panellists highlighted retrofit work taking place in the social housing sector. David Wells, Executive Director of Operations at the Wrekin Housing Group which has 12,800 homes in Shropshire, Staffordshire and Telford and Wrekin, highlighted a pilot project in Telford to retrofit homes to Passivhaus standards funded by the Construction Industry Training Board (CITB) and the Growth Fund Project. 
"It was a means both for testing new technology and the skills shortage in the construction industry," David recounted, "and for installing solar panel and energy storage batteries in 29 tenants' homes. 
The Passivhaus project helped identify best technologies to use for retrofitting the rest of their housing stock, David explained, which was important from an investment perspective. "We've got to start making significant investment into our multi-storey accommodation. All of these different investments are competing against the same pot of money. And so we're just trying to work out how customers feel about all of that." 
While it was brilliant to see so many exciting innovative projects taking place in Shropshire, our panel didn't shy away from highlighting the key barriers preventing the massive upscaling of retrofit in the county. 
Underestimating the cost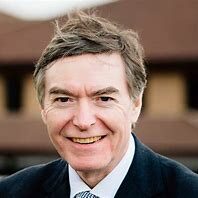 MP for Ludlow, Philip Dunne, who also chairs parliament's Environmental Audit Committee (EAC), highlighted the work his committee had done into the immense costs for rural households in the county to insulate their  homes. 
"In our [EAC] inquiry we looked at the cost of retrofit, and the work on which the Climate Change Committee (CCC) has based its assumptions which have been informing government environmental policy has been predicated on an average cost which in our view is significantly underestimating the cost of work, in particular to properties in rural areas, and properties which are more than 50 or 60 years old when cavity walls became the norm—which accounts for a large proportion of the housing stock in Shropshire," Philip said.  
The EAC estimated that each household needed £20,000 to make their properties currently rated EPC certificate band E or lower an EPC band C or higher, as well as installing a heat pump.  
However, Philip said the government was slowly getting to grips with this, and signposted retrofit funding options. "There are a number of available schemes for different tenures," he said, like the Social Housing Decarbonisation Fund.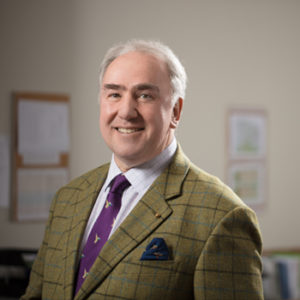 Bean Beanland of the Heat Pump Federation was keen to point out that retrofit would enhance rural communities once in place, rather than detracting from them. 
"I don't want to despoil the countryside, I live a mile from the tarmac," Bean Beanland of the Heat Pump Federation told our conference. "But when I was growing up, the countryside was littered with wind vanes drawing water – and nobody complained about them. 
"I'd quite happily put something like that up at the far end of my paddock. It'd be fantastic! I don't think it would despoil my grade two-listed cottage in any way, shape or form. They're part of the rural network." 
Bean said that attitudes towards new energy schemes would shift over time as they'd done in the past. "We've got a seventeenth century windmill in the next village," he shared. "You can be absolutely certain that when it was built Windy Miller got a thick ear from their neighbours saying don't build that here!  
"Now what do we do? We illuminate the thing at night, we think it's so beautiful! Likewise, I think there's an elegance about wind turbines." 
But Bean thought planning needed to be reformed to enable householders to more easily take energy efficiency measures. "I'm not suggesting it should be a free for all, but we desperately need permitted development rights and planning to be overhauled in light of what we're trying to deliver [energy efficient homes]. 
Joined-up thinking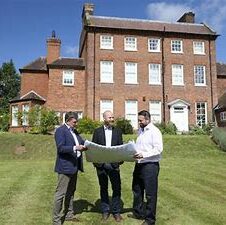 Other panellists at the conference agreed planning was restricting the rollout of retrofit in Shropshire. "It's absolutely right, there needs to be joined-up thinking which there isn't currently," Graeme Manton of the Apley Estate said. 
"We need planning permission to install an external air source heat pump," Graeme argued. "We've got good relationships with Shropshire Council planners, so it's not difficult to get it. But it's an unnecessary hurdle, it adds another small layer of cost. I don't need planning permission to install a new oil boiler, so why do I need it for an air source heat pump?" 
Green growth potential
Planning restrictions was just one of the many factors hindering retrofit locally, but our panel urged attendees not to dismiss retrofit's huge commercial and financial potential.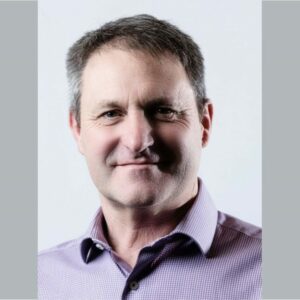 "Climate change is here today," said Councillor Ian Nellins, Portfolio Holder for Climate Change, in his opening address to the conference. "We're sitting at one degree of additional heat now, and we're already feeling the impact. 
"The financial impacts that we've experienced," Philip explained, things like damage and insurance costs, were growing. "But significant costs can be offset through green growth potential," he insisted. 
The panel agreed that a lack of local contractors in Shropshire was a real issue, but equally that this presents an opportunity to upskill local workers; our panel estimated that around 10,000 jobs would be created in Shropshire alone, and schemes like the Wrekin Housing Group pilot scheme to retrofit homes in line with Passivhaus principles had trained up eight previously unemployed people, its Executive Director of Operations, David Wells, highlighted. 
Key to unlocking retrofit's green growth potential and convincing householders to invest in it would be adopting a reliable retrofit process, Russell Smith of Retrofit Works explained. 
Thinking in a cyclical fashion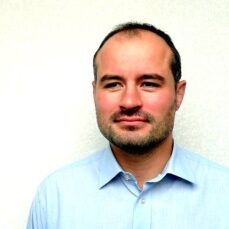 ​​"We need to be considering the question of mass customisation," he pointed out. "Every home is unique. This meant understanding the retrofit process. What you might expect when you ring someone up to do some work on your property is for them to provide a quote and a start date, they'll do the work, ask you to pay and they disappear.  
"However, if we're going to be doing mass retrofit it's very rare we're going to be doing all of the things that are necessary in a property to tackle net zero in one go. Ideally we would, and ideally we'll get to a policy position where we can take a whole-house approach. But it's very difficult to do now. 
"We need to be thinking in cyclical fashion; we do the work, we see what happens, if it doesn't work well we learn things and train one another, and incorporate that into the planning as we go around the loop again." 
Sign up free (below) to our On Demand resources to view the Shropshire videos and slide deck resources
Retrofit Glossary of Terms
Term
Definition
Source
Deep /whole house  retrofit
A complete retrofit approach where a house is treated as a joined-up    system focusing on building fabric first, to strategies for heating, ventilation and cooling. This ensures that measures work together effectively and efficiently in the long-term.
TrustMark. 2020. Whole House Retrofit – A Consumer Guide. London: BEIS.
Fabric first
A retrofit strategy advocating for the building fabric improvements such as insulation as the priority measure.
Institute for Sustainability. 2012. Retrofit insights: perspectives for an emerging industry. London: UCL Energy Institute and Technology Strategy Board.
Fuel poverty
Fuel poverty is defined as households who spend 10% or more of their income on domestic energy use, meaning that they cannot maintain an adequately warm home.
Rosenow, J. 2012. Energy savings obligations in the UK – a history of change. Energy Policy. 49, pp. 373-382.
PAS 2030:2019
PAS 2030:2019 is the industry specification (previously PAS 2030:2017) to which all energy efficiency installers must be certified and compliant with when carrying out energy efficiency measures under government           initiatives.
TrustMark. 2020. Support for gaining Publicly Available Specifications (PAS) and Microgeneration Certification Scheme (MCS) Certification. [Online]. Available from: https://www.trustmark.org.uk/tradespeople/how-to-become-pas-mcs-certified#questions
PAS 2035:2019
PAS 2035:2019 is the overarching specification for a framework of new and existing standards, promoting a whole house retrofit approach. Once an installer updates their certification to PAS 2030:2019, the PAS 2035:2019 requirements commence.
Elmhurst Energy. 2020. PAS 2035 for Installers. [Online]. Available from: https://www.elmhurstenergy.co.uk/pas-2035-installers
Retrofit
The retrospective fitting of building fabric improvements like insulation, low carbon HVAC, such as heat pumps and integrated renewables like PV panels, to improve the energy efficiency, health and comfort of a house and reduce its CO2 emissions.
Putnam, T. 2020. Grassroots retrofit: The role of community-led approaches in the UK's residential retrofit challenge. Master's thesis, University of Leeds.
Thermal comfort
Thermal comfort is defined as the condition of mind that expresses
satisfaction with the thermal environment, and refers to a number of
conditions in which most people feel comfortable.
Camuffo, D. 2019. Temperature: A Key Variable in Conservation and Thermal Comfort. In: Camuffo, D. ed. Microclimate for Cultural Heritage. [Online]. 3rd edition. Amsterdam: Elsevier, pp. 15-42.
Retrofit Glossary creators: Zoe Branford linkedin.com/in/zoe-branford-04372b1ba & Toby Putnam linkedin.com/in/toby-putnam-883b8285 | as part of Low Carbon Homes Project NewGen internship programme
Author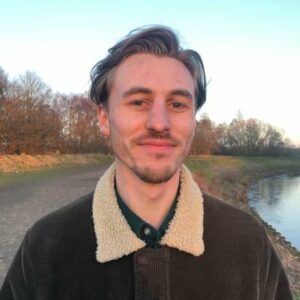 Article written by: Alex King | LinkedIn | Twitter @alexdpking