North East retrofit revisited: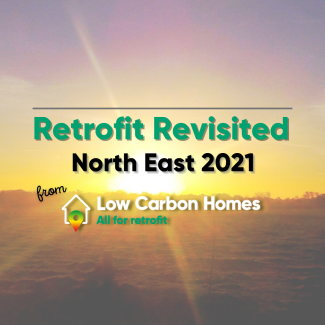 "Cleaning up two wood-burning stoves every day, you know, it's hard on the knees," one resident from County Durham shared with our North East conference attendees.
"There's no mess, it's clean, the water's instantly hot, and we're warm all year round, 24 hours a day," another resident chimed in.
"But what appealed to us most," she continued, "was that the system was going to take air from around us, there was nothing extra—no oil, no gas—and it was going to convert into electricity to heat our water, to heat our radiators, and to keep us self-sufficient.
"This heating system has been a big leap forward and it's as simple as that, the touch of a switch," she concluded at the conference. It was really encouraging to see customers speak so highly of low temperature heating systems as the panel set about explaining the benefits for people and the planet.
Design and delivery
Heat pump specialists who attended the conference echoed what the residents said in pointing out that heat pumps were simple to install and use.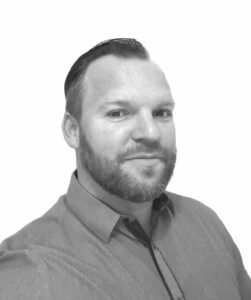 "Moving on from that gas boiler to a ground source heat pump shouldn't really be the concern that it is," Iain Carr, Kensa Contracting Sale Manager, reassured attendees.
"It's often overlooked that the radiators, the pipework, the cylinder and even the gas mains infrastructure coming into the building have all been designed by somebody.
"Kensa Contracting provides all of that design as well; we take all of the liability for that design going forward, and provide customers with a fixed-price delivery cost too."
Not only did heat pumps make life easy for householders, they were also good for the planet. "Installing a ground source heat pump today is likely to save you in excess of 65% of the carbon for a gas alternative," Iain reported.
Products of longevity
Many panellists agreed with Iain that low temperature heating systems were more energy efficient than fossil fuel heating systems.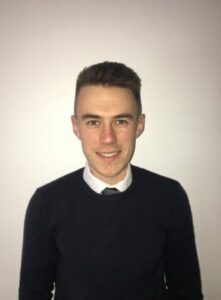 Lewis Aird from Stelrad Radiators, who talked to us about flexibility/effectiveness of their radiators with retrofit heat pumps, explained why this was the case.
"Low temperature heating systems operate at around 40-50 degrees celsius, whereas a gas boiler operates at 80 degrees celsius," he clarified. "Air source heat pumps operate by extracting freely available energy from a renewable source, which means very little carbon emitted."
While undoubtedly good for the planet, there were some questions about the costs of low carbon heating systems for householders during our Q&A session, but Lewis explained that shelf life would counteract any upfront costs.
"Radiators really are products of longevity. They last for a long period of time. And relatively speaking, if there's an issue in future it's an inexpensive fix."
The future made reality today
James Moran, North East area rep for Panasonic's Heating and Cooling Division expanded on Lewis' points by explaining how air source heat pumps were more energy efficient.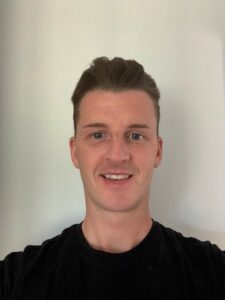 "Whereas a boiler will use one kilowatts (KW) of energy to produce 0.85 KW of energy, an air source heat pump will produce 4KW of heat energy from one KW of electricity and three KW of energy from the air."
Panasonic's Aquarea range of air to water heat pumps also came with the added benefit of real-time monitoring, James pointed out.
"The Aquarea Smart and Service Cloud means the customer can remotely control the heating and hot water functions, including monitoring energy consumption," he explained. "It's the future of remote maintenance made reality today!"
A sustainable product
In addition to low temperature heating systems like heat pumps, attendees got insight on the wonderful array of products we'll need to make the UK's housing stock sustainable like PVCU-windows..
"The average lifespan of PVC-U is 350 years, Sean Conway from Eurocell, the UK's leading building plastic specialists, informed the conference. "Now that's a sustainable product!"
As well as manufacturing the windows, Eurocell was also one of the leading recyclers of PVCU. "We recycle 39,000 tonnes of PVCU each year, making us the largest recyclers of PVCU windows in the UK," Sean highlighted.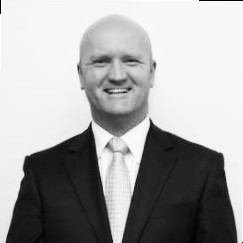 Eurocell's ubiquitous presence meant it could tailor its services to any given customer. "We provide the bar length of the profile — we make the window profile in other words," Sean explained. "We then send that through to our fabricator network, there's around 350 manufacturers around the UK.
"Councils, customers, architects — everyone has their own needs. We act as a conduit between all of you to understand all of your needs. We're involved in every sector. We really can help you!"
Radical care
The question of meeting everyone's needs through effective engagement was a constant theme throughout our North East retrofit conference.
Samantha Tullock, Head of Strategic Business Assets at Believe Housing, emphasised that a great deal of care was needed to engage customers because retrofit was incredibly disruptive. "These are our customers' homes at the end of the day," she pointed out. "A project will only be a success if they're part of the journey."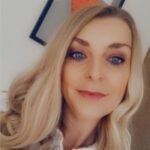 Shedding light on a particularly interesting case study, Samantha said that Believe Housing had been working with Royal College of Art students to understand customers' needs when it came to energy efficiency measures.
"Retrofit is a radical repair," Daisy Morin, one of the students said to attendees. "That radical repair is a chance to deliver radical care."
Their research produced some fascinating findings about the customer personas retrofit industry will need to know how to engage with in order to succeed in sustainable housing.
"Through interviews with customers and communities we identified a number of different customer groups," Samantha recounted. "We have the social motivators, the community influencers who will make good early adopters in your scheme.
"There are the early adopters, who just like trialling new technologies and like being the first ones to have something done. You'll also have those behavioural change customers who you really have to work with on their basic behaviours before you can even think about retrofit plans. And then you've got that hard group of customers who won't interact with you, they're the toughest ones to crack!"
The students then developed an engagement plan, attendees heard. "Feedback from customers showed that we should take 18 months before doing any work," Samantha said. "They also looked at working with customers on energy equipment they had, what their bills were, how they paid them, how they used the home, looking at lifestyle assessments, and really detailed retrofit assessments on how people use the homes."
"The students then came up with BeGreen, a community-driven energy saving scheme, which was based on customer feedback about the important role of community creating retrofit programmes," Samantha explained. "We've all got those groups, whether that be a mother-and-toddler group, a bingo group, etc—they know exactly what's going on in our communities. They know who the social motivators are, the influencers are and so on.
"The students' fantastic work ensured this was a collaboration with the communities, not something that was done to them," Samantha concluded.
Insufficient funds
The radical care project demonstrated just how much appetite there is among social housing providers to get their stock to zero carbon, but our conference heard that there were still lots of barriers in the way to rolling retrofit out en masse.
Northumbria University has been researching retrofit market development on behalf of the North East England Climate Coalition (NEECCo), our host partner for the conference. They reported their findings on what barriers housing providers faced.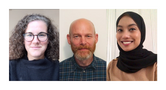 "The biggest challenge for providers was funding," Dr Zahirah Azizi of Northumbria University told attendees. "Providers said it was difficult to spread limited funding across their stock. The timescales and resources required bidding for available funding was challenging. Some questioned whether the competitive nature of funding calls was appropriate to the challenge."
Dr Azizi's colleagues echoed her points. When asked what she'd like the government to do to stimulate the retrofit market, Dr Tara Hipwood, another academic at Northumbria University, said "Consistency, to enable people to plan further ahead.
"People are having to adapt their strategies in short periods of time to meet the parameters of certain funding calls, which makes it very difficult to have a long term strategy," Tara explained.
Attendees also highlighted during a Q&A session that having to jump through funding application hoops meant they couldn't focus on skills development, deepening the immaturity of the local supply chain. One person asked whether having a government programme approach to retrofit, with products having a longer shelf life, would give a bit more certainty to the supply chain and they'd be able to focus on skill development.
Other panellists like Emily agreed, saying there was a lot of "aspiration at the LEP level in policy circles around connecting the skills agenda and the net zero agenda," but she remained "unsure" whether that happened in reality.
"The challenges of scaling up supply chain development and skills — they're on my mind a lot!" Matt Harrison, Programme Director of the Social Housing Decarbonisation Fund (SHDF) at the UK government's Department of Business, Energy and Industrial Strategy (BEIS),  said wryly. "My role as the programme director is to ensure that we have a flow which started with our demonstrator project, through to Wave 1, into Wave 2 and so on."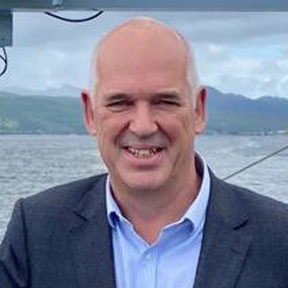 Although Wave 1 for the Fund had closed on 15 October, Matt then explained, the government had earmarked a further £800 million for the SHDF's second wave in October this year. "We have future waves beyond Wave 1," Matt assured attendees. "Wave 2 will be a substantial increase over Wave 1. We'll be deliberating over a longer period of time than 2030."
Matt encouraged those in attendance to start thinking about making bids for funding in the Fund's second wave. "Think now, think bigger and think about how you can collaborate."
Sign up free (below) to our On Demand resources to view the North East event's videos and slide deck resources
Retrofit Glossary of Terms
Term
Definition
Source
Deep /whole house  retrofit
A complete retrofit approach where a house is treated as a joined-up    system focusing on building fabric first, to strategies for heating, ventilation and cooling. This ensures that measures work together effectively and efficiently in the long-term.
TrustMark. 2020. Whole House Retrofit – A Consumer Guide. London: BEIS.
Fabric first
A retrofit strategy advocating for the building fabric improvements such as insulation as the priority measure.
Institute for Sustainability. 2012. Retrofit insights: perspectives for an emerging industry. London: UCL Energy Institute and Technology Strategy Board.
Fuel poverty
Fuel poverty is defined as households who spend 10% or more of their income on domestic energy use, meaning that they cannot maintain an adequately warm home.
Rosenow, J. 2012. Energy savings obligations in the UK – a history of change. Energy Policy. 49, pp. 373-382.
PAS 2030:2019
PAS 2030:2019 is the industry specification (previously PAS 2030:2017) to which all energy efficiency installers must be certified and compliant with when carrying out energy efficiency measures under government           initiatives.
TrustMark. 2020. Support for gaining Publicly Available Specifications (PAS) and Microgeneration Certification Scheme (MCS) Certification. [Online]. Available from: https://www.trustmark.org.uk/tradespeople/how-to-become-pas-mcs-certified#questions
PAS 2035:2019
PAS 2035:2019 is the overarching specification for a framework of new and existing standards, promoting a whole house retrofit approach. Once an installer updates their certification to PAS 2030:2019, the PAS 2035:2019 requirements commence.
Elmhurst Energy. 2020. PAS 2035 for Installers. [Online]. Available from: https://www.elmhurstenergy.co.uk/pas-2035-installers
Retrofit
The retrospective fitting of building fabric improvements like insulation, low carbon HVAC, such as heat pumps and integrated renewables like PV panels, to improve the energy efficiency, health and comfort of a house and reduce its CO2 emissions.
Putnam, T. 2020. Grassroots retrofit: The role of community-led approaches in the UK's residential retrofit challenge. Master's thesis, University of Leeds.
Thermal comfort
Thermal comfort is defined as the condition of mind that expresses
satisfaction with the thermal environment, and refers to a number of
conditions in which most people feel comfortable.
Camuffo, D. 2019. Temperature: A Key Variable in Conservation and Thermal Comfort. In: Camuffo, D. ed. Microclimate for Cultural Heritage. [Online]. 3rd edition. Amsterdam: Elsevier, pp. 15-42.
Author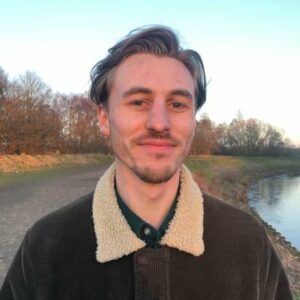 Article written by: Alex King | LinkedIn | Twitter @alexdpking