Glasgow retrofit revisited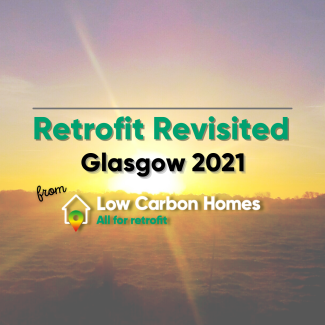 "To tell you the truth, my heating system is never on!" George rents a multi-storey flat owned and managed by Queens Cross Housing Association in Glasgow. He explained to our Retrofit Revisited conference, which took place in Glasgow in October, how exactly his home stayed warm and comfortable even though he never spent any money on heating.
"In all the flats they changed the windows to triple glazing," George said. "They put in an extraction system. It's a vast improvement on what it was."
Joanna, another Queens Cross Housing Association tenant, agreed the measures had improved her environment: "The new cladding and window ports make the Glasgow skyline look better too. It took a long time, but I think it has been worth it."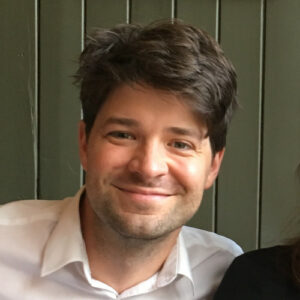 "We're clear this is an enormous transformation touching on the lives of everyone in Scotland," said David Hawkey, head of policy for heat planning and delivery at the Scottish Government which recently published its Heat in Buildings Strategy. "It's critical to its success that we put people at the centre of this and that this something that happens with people — not to them."
Fuel poverty is a real issue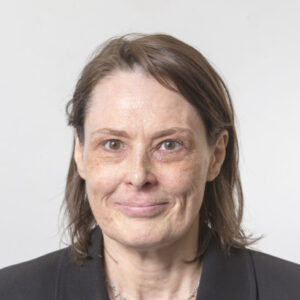 "We undertake regular tenant surveys to trace the issues that our customers are facing," said Rona Anderson, Director of Property at Queens Cross Housing Association.
Queens Cross Housing Association's engagements found that retrofit could provide lots of socio-economic co-benefits as well as helping reduce emissions.
"Amongst our 4,500 tenants, more than half have indicated they're reliant on benefits or state pension for their income," Rona added. "Another half indicated they have a health condition or a disability, and around four in ten tenants told us they've chosen not to heat their home because they couldn't afford it, so fuel poverty is a real issue for our tenants."
Conference panellists said that renewable energy would be key to helping those most in need stay warm and comfortable in their homes.
When asked what people should expect in terms of the lived experience of energy efficiency measures, Business Development Manager Scotland at Stelrad Radiators, Scott McDonald, reassured attendees that there wouldn't be too many drastic changes.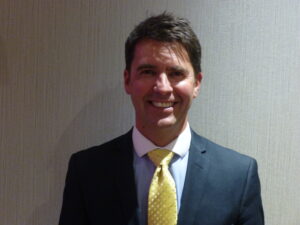 Many of our conference partners have been trying to bust similar misconceptions around low carbon heating systems. "Myth-busting on ground source heat pumps is something I do everyday!" joked Matthew Black, Business Development at Kensa Contracting.
"A lot of people think you need a lot of ground and that they're only suitable for rural properties. That's not true at all. We install most of our heat pumps in urban environments — be they existing tower blocks, terraced housing or new builds."
Iain Carr, Kensa Contracting Area Sales Manager (North), echoed his colleague by highlighting that Kensa had installed heat pumps in all types of properties.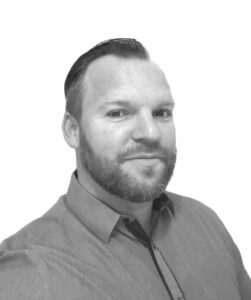 They weren't the only one of our partners to signpost opportunities for attendees to have real-life demos of their products in action.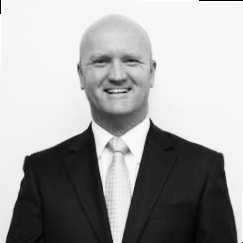 Darren Reis, Scotland and North of England sales manager for Panasonic UK, tackled misconceptions surrounding air source heat pumps for attendees. "A question we often get asked is — are they noisy? The quick answer is 'no'. With a sound power of around 56dB, they're no louder than me speaking to you now!"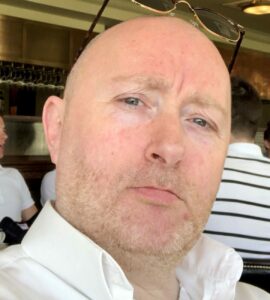 As well as engaging tenants, many panellists spoke of the engaging owner occupiers being the key to upscaling retrofit in Glasgow.
"Owner occupiers are 71% of the 428,000 properties in Glasgow in the Energy Performance Certificate (EPC) band C or below," highlighted Paul Kilby, Regional Partnership Manager for Glasgow City Region's (GCR) Home Retrofit Programme Management office. "Working with owner-occupiers has been identified as one of the most significant risks to delivery."
Chris Carus, co-founder of Loco Home Retrofit CIC, agreed with Paul and expanded on why energy efficiency in owner-occupier homes was so low. "Retrofit is difficult for owner occupiers," Chris explained. "It's risky, costly and disruptive. Households face issues finding contractors they can trust. The City Region's Feasibility Study notes that owner-occupier engagement is one of the most significant risks to delivering Glasgow's Net Zero challenge."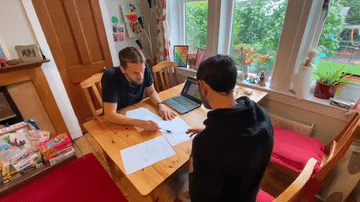 Given the lack of skills in the local supply chain which Chris alluded to, Paul's take was that the industry should focus on social housing as a way of kickstarting the market.
"What can we do to stimulate market demand and get that pipeline of work in place? From talking with Scottish Government we believe there's a role for the city region to be making the case for an increased pot of multi-year funding for social housing in the City Region," Paul argued. "That's a reflection of the challenges around owner-occupiers and putting in place a package of incentives and regulation.
"It's not going to happen immediately," he admitted. "But we are aware there's work going on and that might take some time to come through. We're suggesting, in the meantime, in order to stimulate market demand, that we focus on social housing."
We caught a glimpse of some of the inspiring projects being done in Glasgow's social housing sector to stimulate the retrofit market like in the city's iconic yet carbon-intensive tenement blocks. One of these projects is underway at Niddrie Road - a finalist project at COP26 Built Environment Pavilion, and showcased for the first time at the Low Carbon Homes Glasgow conference.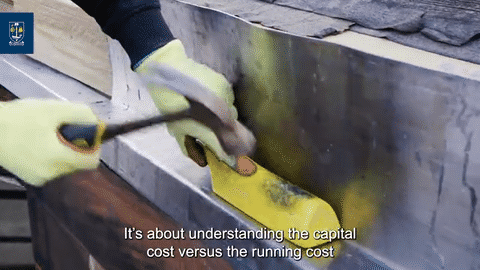 "In Glasgow we have almost 75,000 pre-1919 sandstone tenement buildings," Labour Member of the Scottish Parliament Kezia Dugdale told attendees. "They're an iconic part of Glasgow's cityscape and a popular choice for people to live in. But they are terrible carbon emitters, with heating lost through the sandstone walls, sach windows and roofs and floors.
"An EnerPhit retrofit is currently underway on the south side of Glasgow," Kezia continued. "This new project is a deep retrofit to a standard tenement consisting of eight one-bedroom flats. This will see the tenement taken back to its bare bones, and then upgraded with 21st century energy efficient solutions."
It was fantastic to see Glasgow City Council and Southside Housing Association grabbing the retrofit reins, between them co-financing the project to retrofit a tenement block.
Michelle Mundie, Head of Housing at Glasgow City Council, explained why the council had decided to put in a little over half of the funding for the EnerPhit project. "The most important thing for this project is what can we learn from it? We want to replicate the learning across 75,000 tenement properties across the city."
David Wylie, Managing Director of CCG: "EnerPhit is the Passivhaus equivalent for refurbishing buildings. It's all about reducing the space heating demand in properties.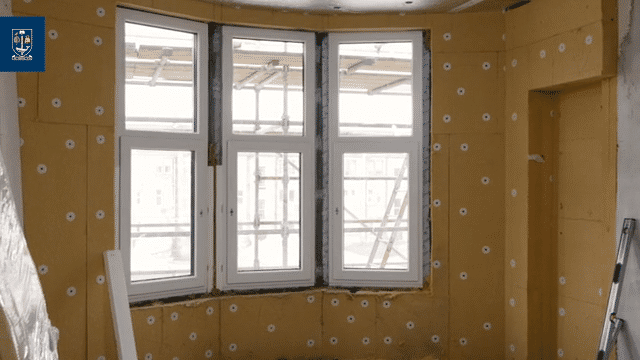 Chris Morgan, an architect at John Gilbert Architects, told the conference about some of the innovative building practices they were using in the block. "A problem we often face is that insulation doesn't meet. So you've done one bit here, you've done another bit over there, but you haven't done the bit in between. It's like having a bucket with holes in it. What we're doing with EnerPhit is closing off those holes so you keep all the heat in."
The project is also innovative when it comes to the monitoring side of construction, as Tim Sharpe explained to us. "One of the really significant challenges in construction in general is that we hardly ever go back and measure how buildings are working in practice, which means we never know if things have worked or not — it's nuts!
"That's what we're going to do here. We're going to put in quite a bit of monitoring and evaluation, and that's interesting because that tests not just the technical innovations but it's also insights into how people use that building and what it means to them."
Sign up free (below) to our On Demand resources to view the Glasgow event's videos and slide deck resources
Retrofit Glossary of Terms
Term
Definition
Source
Deep /whole house  retrofit
A complete retrofit approach where a house is treated as a joined-up    system focusing on building fabric first, to strategies for heating, ventilation and cooling. This ensures that measures work together effectively and efficiently in the long-term.
TrustMark. 2020. Whole House Retrofit – A Consumer Guide. London: BEIS.
Fabric first
A retrofit strategy advocating for the building fabric improvements such as insulation as the priority measure.
Institute for Sustainability. 2012. Retrofit insights: perspectives for an emerging industry. London: UCL Energy Institute and Technology Strategy Board.
Fuel poverty
Fuel poverty is defined as households who spend 10% or more of their income on domestic energy use, meaning that they cannot maintain an adequately warm home.
Rosenow, J. 2012. Energy savings obligations in the UK – a history of change. Energy Policy. 49, pp. 373-382.
PAS 2030:2019
PAS 2030:2019 is the industry specification (previously PAS 2030:2017) to which all energy efficiency installers must be certified and compliant with when carrying out energy efficiency measures under government           initiatives.
TrustMark. 2020. Support for gaining Publicly Available Specifications (PAS) and Microgeneration Certification Scheme (MCS) Certification. [Online]. Available from: https://www.trustmark.org.uk/tradespeople/how-to-become-pas-mcs-certified#questions
PAS 2035:2019
PAS 2035:2019 is the overarching specification for a framework of new and existing standards, promoting a whole house retrofit approach. Once an installer updates their certification to PAS 2030:2019, the PAS 2035:2019 requirements commence.
Elmhurst Energy. 2020. PAS 2035 for Installers. [Online]. Available from: https://www.elmhurstenergy.co.uk/pas-2035-installers
Retrofit
The retrospective fitting of building fabric improvements like insulation, low carbon HVAC, such as heat pumps and integrated renewables like PV panels, to improve the energy efficiency, health and comfort of a house and reduce its CO2 emissions.
Putnam, T. 2020. Grassroots retrofit: The role of community-led approaches in the UK's residential retrofit challenge. Master's thesis, University of Leeds.
Thermal comfort
Thermal comfort is defined as the condition of mind that expresses
satisfaction with the thermal environment, and refers to a number of
conditions in which most people feel comfortable.
Camuffo, D. 2019. Temperature: A Key Variable in Conservation and Thermal Comfort. In: Camuffo, D. ed. Microclimate for Cultural Heritage. [Online]. 3rd edition. Amsterdam: Elsevier, pp. 15-42.
Retrofit Glossary creators: Zoe Branford linkedin.com/in/zoe-branford-04372b1ba & Toby Putnam linkedin.com/in/toby-putnam-883b8285 | as part of Low Carbon Homes Project NewGen internship programme
Author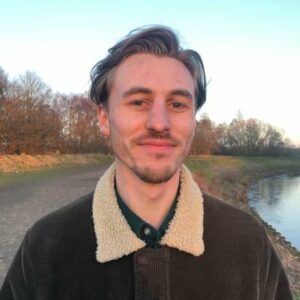 Article written by: Alex King | LinkedIn | Twitter @alexdpking