Birmingham retrofit revisited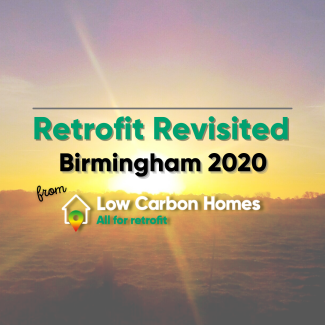 Some of the main barriers identified to building a local retrofit market were the private rented sector, skills shortages and finance – but these also present opportunities for the city.
Birmingham's zero-carbon journey begins
Businesses, public sector leaders and training providers at Low Carbon Homes' online Birmingham retrofit conference highlighted huge benefits of retrofit.
"I'm pleased to welcome you to Birmingham's first ever retrofit conference," Councillor Wassem Zaffar (MBE) said in his opening remarks. "Birmingham began its journey to a zero carbon future when the council declared a climate emergency in 2019." Back then, the council set an ambition for the council and city to become net zero carbon by 2030, or as soon as possible thereafter as a 'just transition' allowed – a real gesture of intent, given the UK government set an ambition for the UK to do the same by 2050.
Meeting Birmingham's ambitious climate goals means reducing CO₂ emissions 60% by 2027 against 1990 levels. Data from 2017 shows that good progress has been made, with Birmingham's direct carbon emissions decreasing by 38.6% against 1990 level – but there's still lots of work to do.
Cllr Zaffar signalled the council's determination to turn the Covid-19 crisis into an opportunity for decarbonisation. "While seeking to support the city's companies through the immediate downturn, we are also keen that in recovering from the economic impact of the pandemic we seize the opportunity to refocus attention on the zero-carbon agenda."
"The city council intends to seize every opportunity to secure resources, to support our residents and businesses where these emerge," Cllr Zaffar continued, "as well as pressing for greater freedoms and opportunities to drive the green economy forwards."
Decarbonising housing stock is a necessary step to meeting those targets. Figures from Birmingham City Council show 68% of the city's emissions were from buildings, 34% from residential buildings alone.
Birmingham City Council is the biggest builder of new homes of any UK local authority and Cllr Zaffar was keen to highlight the immense commercial opportunities this brought to contractors in the energy efficiency space. "We are seeking funding for trialling new technologies for heating and hot water, and triple glazing, as well as having plans for the city's very first Passivhaus scheme," he said in a call to action.
Yet while new-builds present commercial opportunities, 80% of the UK housing stock of 2050 – our deadline for becoming zero-carbon – exists already.
James Higgins, Partner and Founder of Ecuity Consulting, pointed towards the longevity of the city's building stock at our conference. Unveiling a photo of Oxford Road in Acocks Green, James said: "All of the houses date from around 1900. If you go for a walk down Oxford Road today you'll see they're largely unchanged – they are essentially the same houses.
"And I'm sure the people living in those homes certainly expect them to still be lived in in 2050," James remarked.
The policy landscape
James highlighted to our attendees how they could maximise the impact of broader council policy initiatives to get retrofit off the ground.
For example, James covered the concept of a Building Renovation Passport, which outlines a long term, step-by-step renovation roadmap for a property. "Energy Performance Certificates (EPCs) are the main interface for consumers," he explained. "There's many good things about EPCs, but the advice contained on improvements you can make to the property isn't always sufficient to encourage people to take action."
"It's really important we build on the EPC and provide practical information for householders about the improvements they can make and when. "This is why building passports are important. Anything we can do in Birmingham to promote or develop that concept I think would be very positive," James told the conference.
James also highlighted how reforming council tax could drive the rollout of retrofit locally. Citing factors like the tax's very high collection rate, James explained to our attendees how it could be a major source of funding for zero-carbon activity, using key discussion points from research Ecuity had carried out on local government intervention options.
Employment barriers and opportunities
Conference also heard that jobs was both a barrier and an opportunity to creating a local retrofit market in Birmingham.
"How do we build local retrofit markets that operate at scale?" Jonathan Atkinson, Project Manager at Carbon Co-op, asked the conference. "In answering this, we must look at previous approaches.
"The original thinking was we would create a national, 'one-size-fits-all' market," Jonathan outlined. "The sector is still suffering from the after effects of the Green Deal, which saw the government take this top-down, one-size-fits-all approach, and contractors that didn't work in the retrofit sector.
"Now it's all about kickstarting local markets and scaling from there," Jonathan continued. "This is why Low Carbon Homes is so important, because it's focussing on local landscapes, local partners, local supply chain elements, local housing stock and local clients."
Alex Hughes, Microgeneration Certification Scheme (MCS) Operations Analyst, lifted the lid on market penetration of microgeneration in Birmingham. Based on insights gleaned from MCS' installations database, Alex informed the conference that just 2.07% households in Birmingham had had microgeneration installed between 2007 and 2020.
At the same time, she highlighted that Birmingham had the fifth largest installer base in the UK in this time period, demonstrating the city's huge capability for higher uptake of renewables in UK homes.
However, skills shortage was a huge challenge for retrofit businesses, the panel agreed. Lucy Pedler, Director of the Green Register, provided insights to the conference on what barriers were preventing contractors to upskill in retrofit. "The Centre for Sustainable Energy (CSE) has proven there's a demand for good quality retrofit but we can't find the builders to do it."
Lucy provided conference attendees insights on why builders can't upskill to capitalise on the green jobs revolution, as well as identifying incentives which would attract contractor SMEs to training.
"Futureproof is helping supply skilled contractors, enabling the CSE to give confidence to customers," Lucy said.
James Higgins also highlighted the immense employment opportunities stemming from retrofit to our conference.
Ecuity research for the Local Government Association forecasts that the UK's net zero target will support an estimated 690,000 total low-carbon jobs in England by 2030, rising to more than 1.18 million by 2050. 200,000 of this total would be in installing energy efficiency products. "The big question for me is how many of those jobs could be in Birmingham?" James asked.
Private Rented Sector
One of the biggest challenges facing retrofit in Birmingham was the private rented sector, the panel said.
Matt Smith, Private Rented Service Manager at Birmingham City Council, who works more closely with private landlords across the city than anyone, shared insights on the complexities of the private rented sector when it came to energy efficiency schemes.
Matt described how the council was working with landlords in the city to invest in their properties through energy efficiency measures.
Matt also went through the council's Empty Properties and Empty Property Strategy. As part of this, the council purchases empty homes compulsorily and helps new buyers retrofit the properties. This provides huge opportunities for new homeowners or prospective landlords.
Financing retrofit
Finally, the panel highlighted a lack of funding for homeowners and contractors as a major challenge for scaling up retrofit in Birmingham. One of the main barriers to building a Birmingham retrofit market is that retrofit is prohibitively expensive for householders.
However, there are green financial solutions available. "The public's call to action on climate change is starting to deliver action," Emma Harvey, Director at the Green Finance Institute (GFI), told the forum. "And one sector that has really picked up the mantle of the green agenda is the finance community, which is now looking into the opportunities and risks presented by climate change."
Emma explained how the GFI was leading the way of devising financial solutions "towards positive environmental outcomes", bringing together experts to develop financial products which could help "real economy sectors decarbonise". Solutions from the GFI include lending products such as Property Assessed Clean Energy (PACE) loans and Community Municipal Investments, Emma said.
Prime mover in the green industrial revolution
James Higgins pointed to the city's history as a prime mover in the industrial revolution. "Growing up in Birmingham, I was imbued from a very early age by the city's history, and the fact we were a prime mover in the industrial revolution.
"For me, I would really like my children and other children growing up in this city to be able to say in the future that we were a prime mover in the de-carbonisation effort and in moving towards net zero, and I think that's the opportunity we should all be working towards."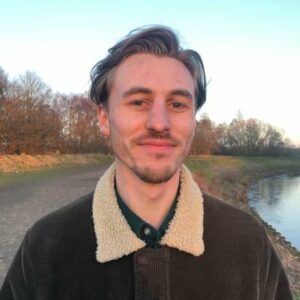 Article written by: Alex King | LinkedIn | Twitter @alexdpking