Glasgow retrofit revisited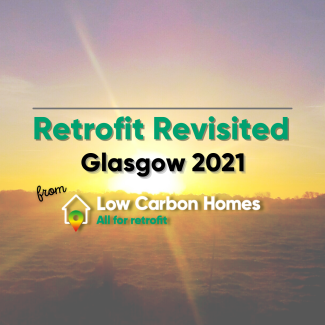 Image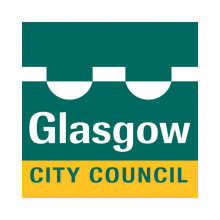 Our first Low Carbon Homes event in Scotland - hosted by Glasgow City Council - concluded that there are huge commercial opportunities around retrofit in Glasgow, as well as many socio-economic 'co-benefits' for householders. While the technology is available to scale up retrofit, our expert panel said, the city needs to see more innovation and collaboration between government, industry and training providers to realise Glasgow's aspiration of carbon neutrality by 2030 – particularly on retrofitting the city's iconic tenement blocks.
Businesses, public sector leaders and training providers at Low Carbon Homes' online Glasgow retrofit conference highlighted enormous commercial, environmental, public health and socio-economic benefits of retrofitting homes in the city region. 
Glasgow City Council has set an ambitious target for the city to become carbon neutral by 2030, which would make it the UK's first carbon neutral city.
Image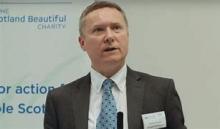 Dr Duncan Booker, COP26 Stakeholder Manager for Glasgow City Council and chairing the conference, said: "If we are to deliver on our very ambitious target of achieving carbon neutrality for this city by the year 2030… then decarbonising heat in our buildings is going to be the key challenge."  There are many commercial opportunities for construction businesses not currently in retrofit to move into this space, as less than 1% of Glasgow's homes have had deep retrofit, the panel highlighted.  
Image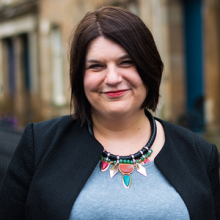 Retrofitting homes also creates positive socio-economic outcomes. Councillor Susan Aitken, Leader of Glasgow City Council, told the gathering: "Glasgow has an approach which marks us out from many of our peers, and that is how we put citizens front and centre of the sustainability agenda. Sustainability was not just about "targets, investment and technical solutions," Cllr Aitken said, but also "reducing fuel poverty, improving lives and life chances." 
"Those conjoined agendas of social justice and sustainability find real focus in the quality of homes in which our people live. 
"At present, a third of Glasgow's households is estimated to live in fuel poverty, which has a damaging effect on their health, quality of life and the finances of individuals, households and entire communities," Cllr Aitken explained. 
Tenement blocks
Image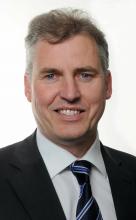 Patrick Flynn, Head of Glasgow City Council's Housing and Regeneration Services, reported the city's 316,000 homes accounted for 30% of Glasgow's emissions in 2018. 
A factor contributing towards this high rate of fuel poverty was the city's iconic pre-1919 sandstone tenement blocks, the conference heard.
70,000 Glaswegians live in tenement blocks which tend to be constructed with sandstone, which makes energy efficiency solutions more complicated. There are some properties which also require fabric repairs before any energy efficiency work can commence and this is not always affordable for the occupant. 
Image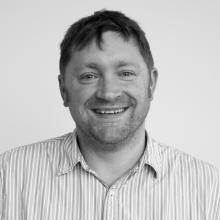 John Gilbert Architects, told our conference it was important contractors therefore adopt a 'fabric first' approach, meaning they remedy the poor-quality fabrics before taking measures to tackle heating. In a follow-up interview with Low Carbon Homes, Chris emphasised that using this approach will enable contractors to deliver a high level of thermal comfort to householders, while also improving air quality and ensuring the heating system is suited to the reduced energy demand of the flat. 
Image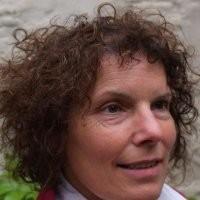 Annie Flint, author and producer at Under One Roof Scotland, highlighted ownership as another big problem. Annie informed the audience that a lack of freeholding in tenements prevented flat owners acting as a group to refurbish tenement blocks. "Each flat is owned outright, and each owner has a share of the common parts like the roof," Annie explained. "Maintaining the buildings therefore becomes difficult because you must bring the flat owners together to operate as a group."
Annie went on to say that tenement block residents could establish Owners Associations, an agreement between the owners of flats to co-operate in the upkeep of their properties. However, Ms Flint explained, these were voluntary organisations without legal identities. This means flat owners are individually liable for maintenance work rather than the Owner Association, heightening risk for consumers and preventing contractors from knowing who they are working with when engaged on a refurbishment project. 
Annie advised Owners Associations to take the form of limited companies to overcome these issues, citing the Development Management Scheme as a model to follow, and urged local authorities to make this compulsory. Homeowners can already do this voluntarily by changing their home title deeds, but this can cost them up to £600 in legal fees, Annie explained. By applying this governance model to existing buildings and making it compulsory to turn Owners Associations into legal entities, policymakers could eliminate legal fees. 
Image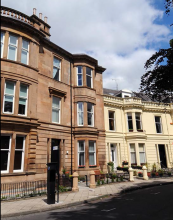 Annie highlighted ownership as another big problem, informing the Low Carbon Homes audience that a lack of freeholding in tenements prevented flat owners acting as a group to refurbish tenement blocks. "Each flat is owned outright, and each owner has a share of the common parts like the roof," Annie explained. "Maintaining the buildings therefore becomes difficult because you must bring the flat owners together to operate as a group."  
Annie highlighted to us further job opportunities associated with turning Owners Associations into companies. For instance, Local Authorities could employ paralegals to help flat owners change title deeds, conduct conveyancing work, lead on negotiations with the most predominant lenders, and provide training and information to homeowners. 
Upskilling supply chains
Image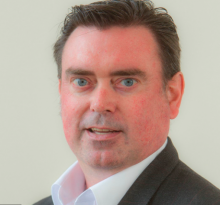 Michael Lennox, Strategic Partnerships Manager of the Construction Industry Training Board (CITB), said that at least 1,000 new jobs could be created in energy efficiency for Glasgow by the end of the 2020s, based on current decarbonisation projections. "These figures alone show the value of moving into this sector," Michael told the conference.  In the follow up with Low Carbon Homes, Michael Lennox also highlighted the CITB levy as an option for funding training:
"We pay out around £34m in training grants to Scottish construction businesses each year. Most of these pay for apprenticeships, with contractors receiving £14,500 per apprentice over a three- or four-year period on average. There is no cap on how much businesses receive, so long as they are registered with Companies House and 51% of their business operates in the construction industry"
While an opportunity for economic growth, this skills shortage was a huge challenge for retrofit businesses in Glasgow, the panel agreed. There's a particular demand for retrofit advisers and retrofit co-ordinators, as specified by PAS 2030 and PAS 2035, the meeting heard. 
Emma Bohan, General Manager of IMS Heat Pumps Installers, told Low Carbon Homes in a follow-up interview that small, independent businesses struggled to find the right skills, particularly when it came to installing heat pumps in homes. "Most contractors in the heat pump market are two- or three-man bands. How can we help contractors to pay for one of their staff to upskill when they need them on the job every day – and they have to pay for the courses too?" 
Image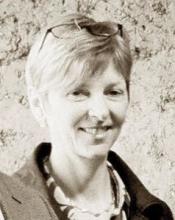 Lucy Pedler, Director of The Green Register, said training provider Futureproof would soon receive funding from the Department for Business, Energy and Industrial Strategy (BEIS) to reskill construction professionals in Scotland.
The MCS Charitable Foundation also provides funding opportunities for skilling, and higher education institutions like Perth College now include a renewable module in their apprenticeships
Funding retrofit
The panel also highlighted a lack of funding for homeowners and contractors as a major challenge for scaling up retrofit in Glasgow. 
Image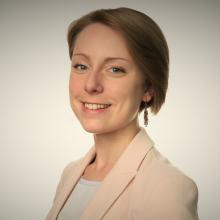 Emma Harvey, Director at the Green Finance Institute, told the forum "Banks have an important role to play and they have an opportunity to raise awareness across the spectrum."  
"The GFI brings together experts to develop financial products which could help "real economy sectors de-carbonise", Emma told the conference. "We identify barriers to investment and develop financial solutions to overcome those barriers", she said. Solutions include lending products such as Property Assessed Clean Energy (PACE) loans, and savings and investment products including community municipal bonds and ISAs. 
Financial institutions like Home Energy Scotland also offer green home equity loans to cash-poor, equity-rich homeowners and landlords, Annie Flint informed us in our follow-up interview. Green home equity loans enable homeowners to access the cash tied up in their mortgages to fund home energy efficiency improvements, which is repaid from the value of the property when they die. "Energy co-operatives could tap into that," Annie said. "They could act as brokers and advise people on choosing a product tied towards energy efficient improvement". 
A wheel of Glasgow's ambitions
Image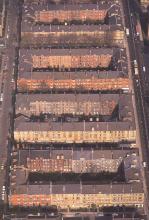 "One message to get out to the world is that sustainability and social justice must go together," Dr Booker concluded at the conference. 
Nation states make climate pledges but "it is the cities of the world that are delivering on a cleaner, greener future.
Hosting the COP26 Conference in November 2021, Glasgow has the opportunity to be a pre-eminent world demonstrator city for climate solutions." 
"COP26 is a once-in-a-lifetime platform from which to promote and accelerate local and national efforts towards carbon neutrality."
Low Carbon Homes Glasgow, hosted by Glasgow City Council took place online in October 2020. The event was one of a series of UK regional events, all focused on scaling-up retrofit.
Retrofit Glossary of Terms
Term
Definition
Source
Deep /whole house  retrofit
A complete retrofit approach where a house is treated as a joined-up    system focusing on building fabric first, to strategies for heating, ventilation and cooling. This ensures that measures work together effectively and efficiently in the long-term.
TrustMark. 2020. Whole House Retrofit - A Consumer Guide. London: BEIS.
Fabric first
A retrofit strategy advocating for the building fabric improvements such as insulation as the priority measure.
Institute for Sustainability. 2012. Retrofit insights: perspectives for an emerging industry. London: UCL Energy Institute and Technology Strategy Board.
Fuel poverty
Fuel poverty is defined as households who spend 10% or more of their income on domestic energy use, meaning that they cannot maintain an adequately warm home.
Rosenow, J. 2012. Energy savings obligations in the UK – a history of change. Energy Policy. 49, pp. 373-382.
PAS 2030:2019
PAS 2030:2019 is the industry specification (previously PAS 2030:2017) to which all energy efficiency installers must be certified and compliant with when carrying out energy efficiency measures under government           initiatives.
TrustMark. 2020. Support for gaining Publicly Available Specifications (PAS) and Microgeneration Certification Scheme (MCS) Certification. [Online]. Available from: https://www.trustmark.org.uk/tradespeople/how-to-become-pas-mcs-certified#questions
PAS 2035:2019
PAS 2035:2019 is the overarching specification for a framework of new and existing standards, promoting a whole house retrofit approach. Once an installer updates their certification to PAS 2030:2019, the PAS 2035:2019 requirements commence.
Elmhurst Energy. 2020. PAS 2035 for Installers. [Online]. Available from: https://www.elmhurstenergy.co.uk/pas-2035-installers
Retrofit
The retrospective fitting of building fabric improvements like insulation, low carbon HVAC, such as heat pumps and integrated renewables like PV panels, to improve the energy efficiency, health and comfort of a house and reduce its CO2 emissions.
Putnam, T. 2020. Grassroots retrofit: The role of community-led approaches in the UK's residential retrofit challenge. Master's thesis, University of Leeds.
Thermal comfort
Thermal comfort is defined as the condition of mind that expresses
satisfaction with the thermal environment, and refers to a number of
conditions in which most people feel comfortable.
Camuffo, D. 2019. Temperature: A Key Variable in Conservation and Thermal Comfort. In: Camuffo, D. ed. Microclimate for Cultural Heritage. [Online]. 3rd edition. Amsterdam: Elsevier, pp. 15-42.
Retrofit Glossary creators: Zoe Branford linkedin.com/in/zoe-branford-04372b1ba & Toby Putnam linkedin.com/in/toby-putnam-883b8285 | Low Carbon Homes Project NewGen intern
Author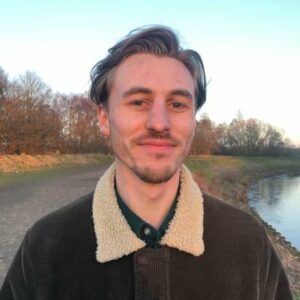 Article written by: Alex King | LinkedIn | Twitter @alexdpking