Lancashire retrofit revisited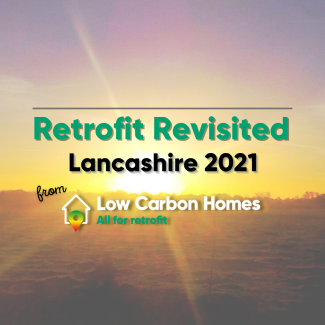 "We are the Tenants' Climate Jury. The time for talk is over, now is the time for action — and action now."
It was really powerful to hear this testimony from someone on the front line of climate change. This particular person, a tenant in the north of England, had taken part in the Social Housing Tenants' Climate Jury, which saw 30 tenants from across the north of England come together to deliberate on how best to retrofit their homes.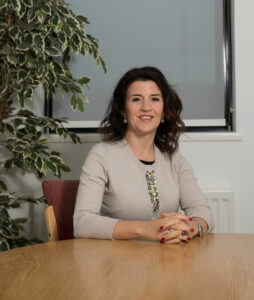 Tracey explained that it was vital to put people at the heart of making homes low carbon. "It was important that we put tenants in the driving seat, because at the end of the day, we're talking about doing something to and in people's homes."
Another tenant on the jury told our conference that they felt that the process was really powerful because tenants felt heard. "The biggest thing that stands out for me was the community drive.
"If you're inviting people to be part of something," they added, "where they feel that their voice is going to become part of a bigger group of voices, and actually be recognised and heard, then people are more likely to come and get involved with it."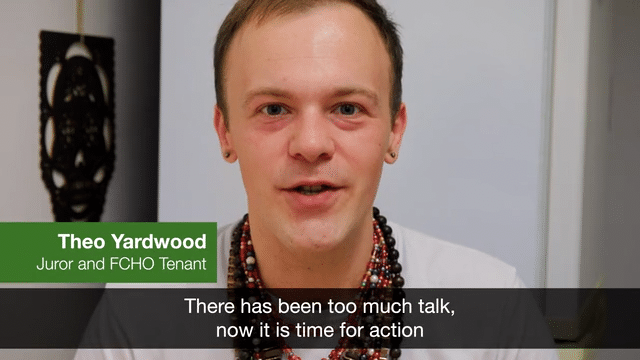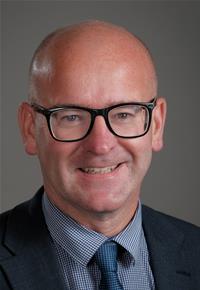 "As well as lowering our carbon emissions, retrofitting reduces energy costs and fuel poverty. In Lancashire, we're above the national average in terms of FP. There's also health benefits – mental health and physical health. We need to get this right.
"We also need to get this right in terms of bringing everybody with us," Shaun continued. "It's got to be inclusive and fair, because what you do get is a high number of owner-occupied and privately rented properties which tend to miss out."
Andy Paice of Shared Future CIC, who facilitated the process on behalf of the NHC, argued the project demonstrated the effectiveness of partnerships as well as householder engagement.
"The Northern Housing Consortium has obviously brought together a range of stakeholders, different housing associations, but there's also been interest from government departments. Having that range of different actors involved means that the recommendations are going to be listened to by a larger network of organisations and agencies."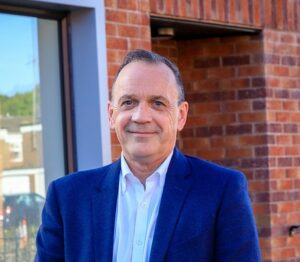 "We've seen schemes targeting sectors of local authority delivery of property or properties owned by registered providers or owner-occupiers.
"But I think the thing I'm yet to see is a programme which is area-based," he added, "where you can draw a line around a specific number of properties in a certain place whereby, irrespective of sector, age, condition of the properties and ownership tenure, you're able to take a comprehensive view, plan and delivery of a renewal and retrofit scheme.
"I've just seen too many pepper potted approaches, and not an overall consistent approach to an area. We need fresh thinking partnership work between sectors!
Mark said this fresh partnership work could take the form of supporting local authorities who've seen tremendous reduction in budgets and staff in the last ten years.
"Because of their role as planning authorities, as well as being leads on local infrastructure and housing strategy," he elucidated, "local authorities play a fundamental role in delivering a targeted area-based approach over a specific period of time. They can act as the civic lead and can bring other organisations and partners to the table."
"West Langsbury Council owns around 6,000 houses across the borough, most of which are in Skelmersdale," Mark highlighted.
"To date, we've made strong interventions in a number of properties — insulation, boiler replacements and solar panels. But in West Lancashire there are 51,000 homes overall, 43,000 of which are in private ownership. In some cases, many people will be able to afford it, but I'm almost certain that in some cases other people may not be able to join it.
"There's a huge opportunity to combine new-builds with potential to improve properties around those newbuilds in places like Skelmersdale," he concluded.
A learning process
Skills shortages in the Lancashire supply chain came up as a major barrier throughout this Retrofit Revisited conference, but there were plenty of solutions and success stories being put forward to counter this problem.
One showcased project was Lune Valley Community Land Trust teaming up with South Lakes Housing (SLH) to build 20 affordable homes, two-thirds of which would be for rent and one-third for shared ownership.
"We weren't Passivhaus experts in any way," Mark Dutton, Head of Development at SLH, told attendees. "This was very much a learning process for us. But we did have development capacity around new-builds, and we had expertise and access to funding support through Homes England."
It was about seeing an opportunity to develop retrofit skills in the local supply chain in every project, Lune Valley representatives argued.
"It's about looking at what you've got in the local community and then using those as opportunities, and thinking about approaching your local college and seeing how you can use your projects as a way to upskill people," Alison Kinnon from Lune Valley said. "We used a local Cumbrian architect and he's also being used in one of our next projects."
Retrofit in the round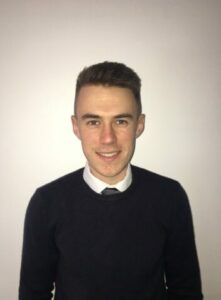 "They work by extracting freely available energy from a renewable source, usually the air," he explained.
Matthew Aylott, Electrification of Heat lead at the government's Department for Business, Energy and Industrial Strategy (BEIS), talked to us about the government's Heat and Buildings Strategy, and what role the market had in decarbonising heat.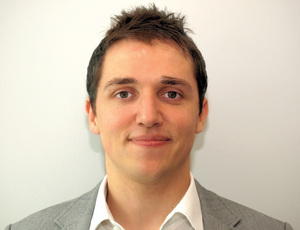 "The Heat and Buildings Strategy, which we launched in October 2021, sets out the actions we're taking to ensure the building sector is on track for Net Zero throughout the decade," he informed us.  
"The Strategy makes clear that the journey to Net Zero buildings starts with the energy efficiency of the fabric of the building. That's why over the next three years we've committed £3.9bn, delivered through schemes like the Homes Upgrade Grant and the Social Housing Decarbonisation Fund. 
"In parallel to improving buildings' energy efficiency, we must also decarbonise the way we heat them," Matthew added. "We will adopt a 'heat pump first approach', based on our assessment that heat pumps will generally be the lowest cost means of decarbonising buildings — although we won't be forcing anyone to rip out functioning oil boilers! We'll instead work with the natural replacement cycle."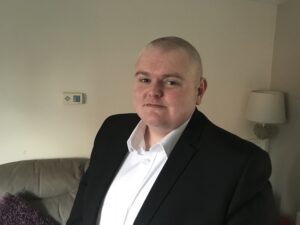 Our panelists were asked at one of our Q&A sessions whether installing a low carbon heating system would mean having to refit your central heating.
"I wouldn't assume that pipework and radiators need to be ripped out and replaced," said Simon Brown, UK Business Development Manager for Panasonic air source heat pumps. "That will be the case on some occasions, but on other occasions perhaps not.
"I think it's important to look at the retrofit in the round. If you're going to take a fabric first approach to your property by reducing the heat load requirement by adding insulation and other measures, the radiators may then be correctly sized because you've put all these other measures in. We have to look at this on a case-by-case basis."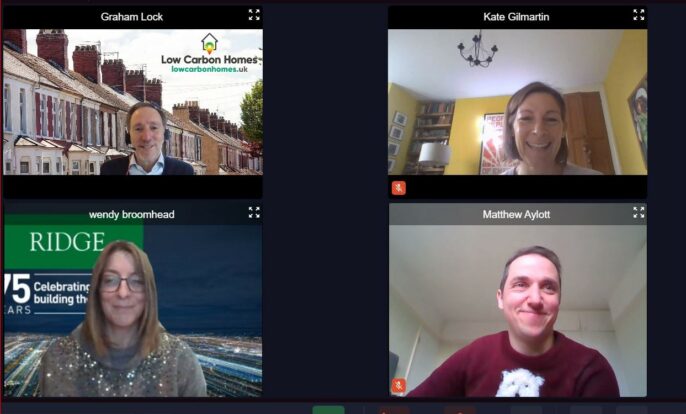 An open invitation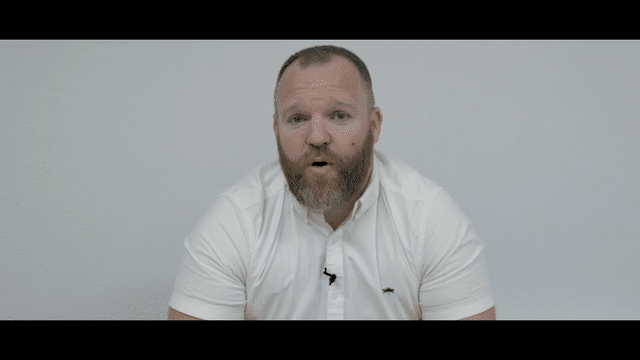 "There will definitely be a case study relevant to your housing stock and it's something demonstrable which we're able to take you out to visit and where you can speak to residents. That way you can see the infrastructure that's gone in, you can see what it looks like after it's been reinstated, and fundamentally you can see the system's working as it should be."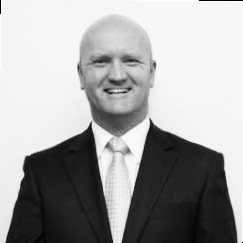 Sean Conway, Senior Business Development Manager at Eurocell, the UK's largest recycler of PVCU windows, also extended the invitation for attendees to visit their facilities.
"We have another part of our business, which we're very proud of, which is our sustainability," Sean said. "We have two sites, one is in Selby in Yorkshire. Those sites allow us to bring in the post-consumer plastics from housing stock and demolition buildings. We collate it and recycle it.
"We recycle 39,000 tonnes of PVCu each year. Recycling can only be a good thing. If you'd like to visit those facilities — and I recommend everyone does – come and have a look for yourself. We have mountains of PVCU which could've ended up in landfill."
Gordon Heron, Head of Business Development at Eurocell, reiterated the invitation to attendees to visit the company's sites during one of our Q&A sessions. "Anyone who wants to come have a look can just get in touch with me or Sean, and we'll organise a tour of whichever facility suits you best," he said. "We can also take you to our manufacturing facility thereafter. It's an open invite."
Learn more about our Thought Leader Partners (for Glasgow, North East, Suffolk & Lancashire 2021 regional events)
Retrofit Glossary of Terms
| Term | Definition | Source |
| --- | --- | --- |
| Deep /whole house  retrofit | A complete retrofit approach where a house is treated as a joined-up    system focusing on building fabric first, to strategies for heating, ventilation and cooling. This ensures that measures work together effectively and efficiently in the long-term. | TrustMark. 2020. Whole House Retrofit – A Consumer Guide. London: BEIS. |
| Fabric first | A retrofit strategy advocating for the building fabric improvements such as insulation as the priority measure. | Institute for Sustainability. 2012. Retrofit insights: perspectives for an emerging industry. London: UCL Energy Institute and Technology Strategy Board. |
| Fuel poverty | Fuel poverty is defined as households who spend 10% or more of their income on domestic energy use, meaning that they cannot maintain an adequately warm home. | Rosenow, J. 2012. Energy savings obligations in the UK – a history of change. Energy Policy. 49, pp. 373-382. |
| PAS 2030:2019 | PAS 2030:2019 is the industry specification (previously PAS 2030:2017) to which all energy efficiency installers must be certified and compliant with when carrying out energy efficiency measures under government initiatives. | TrustMark. 2020. Support for gaining Publicly Available Specifications (PAS) and Microgeneration Certification Scheme (MCS) Certification. [Online]. Available from: https://www.trustmark.org.uk/tradespeople/how-to-become-pas-mcs-certified#questions |
| PAS 2035:2019 | PAS 2035:2019 is the overarching specification for a framework of new and existing standards, promoting a whole house retrofit approach. Once an installer updates their certification to PAS 2030:2019, the PAS 2035:2019 requirements commence. | Elmhurst Energy. 2020. PAS 2035 for Installers. [Online]. Available from: https://www.elmhurstenergy.co.uk/pas-2035-installers |
| Retrofit | The retrospective fitting of building fabric improvements like insulation, low carbon HVAC, such as heat pumps and integrated renewables like PV panels, to improve the energy efficiency, health and comfort of a house and reduce its CO2 emissions. | Putnam, T. 2020. Grassroots retrofit: The role of community-led approaches in the UK's residential retrofit challenge. Master's thesis, University of Leeds. |
| Thermal comfort | Thermal comfort is defined as the condition of mind that expresses satisfaction with the thermal environment, and refers to a number of conditions in which most people feel comfortable. | Camuffo, D. 2019. Temperature: A Key Variable in Conservation and Thermal Comfort. In: Camuffo, D. ed. Microclimate for Cultural Heritage. [Online]. 3rd edition. Amsterdam: Elsevier, pp. 15-42. |
Retrofit Glossary creators: Zoe Branford linkedin.com/in/zoe-branford-04372b1ba & Toby Putnam linkedin.com/in/toby-putnam-883b8285 | as part of Low Carbon Homes Project NewGen internship programme
Author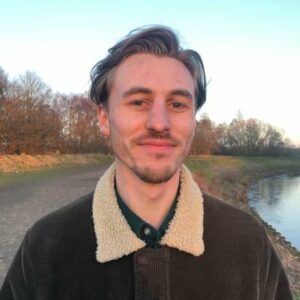 Article written by: Alex King | LinkedIn | Twitter @alexdpking