Manchester's second housing retrofit conference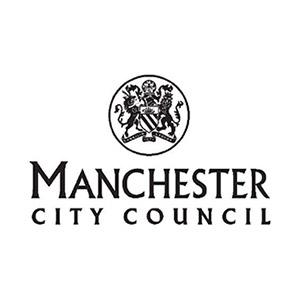 Manchester City Council assesses retrofit approach at Low Carbon Homes event
Last held as an in-person event in November 2019, Low Carbon Homes Manchester returns next week, (Tuesday 23rd – Thursday 25th February), as a dynamic online retrofit conference, supported by MCS. Staged over three mornings, the event will build upon the Council's declared intent to create a retrofit plan for the city, set against the backdrop of post-COVID recovery.
The event is hosted by Manchester City Council (MCC), and supported by Manchester Housing Providers Partnership and Manchester Climate Change Agency.
Manchester recently pledged its commitment in the Race to Zero campaign (to mobilise support for cities and businesses to make the transition to net zero by 2050 in line with the Paris Agreement), the principles of which include that the city must recognise the global climate emergency. Manchester declared a climate emergency in June 2019 and has since adopted science-based climate change targets to become a zero-carbon city by 2038, supported by the creation of a zero-carbon framework developed by the agency.
Manchester Housing Providers Partnership members are responsible for approximately 70,000 homes in the local authority (approx. 1/3 of city homes), most of which will need retrofit measures to meet the 2038 target. The scale of the challenge requires a bold approach and an effective housing retrofit plan.
The Low Carbon Homes retrofit conference is tackling this challenge head-on with a programme and speaker line-up, specifically curated to support Manchester with its ambitions. The dynamic online platform used for the event ensures that all attendees become active participants and contributors in a sociable environment focused on action and results.
Two hundred attendees are anticipated to join eighteen speakers, over three mornings of presentations, discussion and collaboration, specifically curated with the assistance of Manchester City Council and an Advisory Board of local stakeholders.
Speakers:
Adrian Hiel, EU Policy and Communications Manager, Energy Cities
Alex Hughes, Operations Analyst, MCS
Angeliki Stogia, Executive Member for Environment, Planning and Transport, Manchester City Council
David Kemp, Sustainability and Growth, Procure Plus
Declan Daly, Superhomes Programme Manager
Graham Lock, Founder, Low Carbon Homes
Ian Rippin, CEO, MCS
James Johnson, Head of Regional Programme, Local Energy North West
Jonathan Atkinson, Co-Founder, Carbon Coop
Jonny Sadler, Deputy Director, Manchester Climate Change Agency
Kevin Lowry, Director of Housing and Residential Growth, Manchester City Council
Kirsti Wells, Business Development Manager, Construction and Design Centre of Excellence
Mark Arnold, Head of Technical Strategic Assets, Thirteen
Matt Roberts, Strategic Director, Southway Housing
Richard Partington, MD, AceOn
Ryan Jude, Associate, Green Finance Institute
Suzanne Richards, Executive Member for Housing and Regeneration, Manchester City Council
Tim Hall, Consultant, Total Flow
Low Carbon Homes Founder, Graham Lock comments:
"It's quite remarkable how the world has changed since our last event in Manchester, 15 months ago. Yet the determination of Manchester to become net-zero by 2038 remains, but with growing urgency. Retrofit at-scale offers many COVID recovery opportunities and Manchester has the vision to seize these opportunities but only once a robust plan has been developed. We're delighted to be working with the city again, and firmly believe that if any city in the UK can kick-start the retrofit revolution, Manchester can."
Low Carbon Homes on 23-25 February, hosted by Manchester City Council, is a free-to-attend online event bringing professionals from inter-related sectors together to collaborate and consider the scale of the challenge, the solutions available and the barriers to overcome.
After Manchester, Low Carbon Homes will be staging further events across the UK. Next is Oxfordshire, followed by Solent.
REGISTER to access 2020/2021 online event content
Comprising video and slide presentations from:
2020: Birmingham, Derbyshire and Glasgow; 2021: Liverpool, Kent, Manchester, Oxfordshire and Solent.
(Log-in details for the On-Demand content will be automatically sent to your Inbox when you register; if you have registered for a Low Carbon Homes event previously, our system will update your existing details; registration with Low Carbon Homes is GDPR-compliant; we will not share your details with anyone).