Shropshire housing retrofit conference opens next week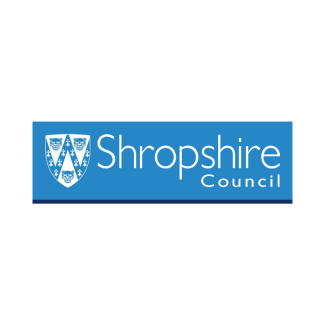 On 14 September 2021, the first in a series of new Autumn regional retrofit conferences opens.
The Low Carbon Homes online event, hosted by Shropshire Council, will focus on the many rural properties across Shropshire not connected to mains gas, across a variety of tenures.
Low Carbon Homes Shropshire, (Tuesday 14th – Thursday 16th September), is staged over three mornings, and includes speaker sessions featuring local leaders and practitioners, as well as experts from across the UK sharing retrofit best-practice.
Shropshire Council declared a climate change emergency in May 2019, setting an ambitious target to be carbon neutral by 2030. Next week's retrofit conference brings to the fore the specific challenges of the county's varied housing stock - much of it off-gas - set in rural communities and featuring a mixture of tenures including several private estates.
"As we wait for the Government to release the much-anticipated Heat and Building Strategy, local communities are rising to the heat-decarbonisation challenge and collaborating to create solutions to suit local needs. It's heartening to see this spirit at work in Shropshire, and reflected in the strong programme and diverse speaker line-up, including local MP Rt. Hon. Philip Dunne, and supported by local organisations AceOn from Telford and The Wrekin Housing Group." - Graham Lock, Founder, Low Carbon Homes.
Speakers
Ian Nellins, Portfolio Holder for Climate Change, Natural Assets & The Green Economy, Shropshire Council
David Wells, Executive Director of Operational Services, The Wrekin Housing Group
Rosemary Coyne, Warmer Homes Co-ordination and Compliance Project Manager, Connexus
Graham Lock, Founder, Low Carbon Homes
Alex Thompson, Sales Director, AceOn
Dave Green, Development Manager, Sharenergy
Iain Carr, Area Sales Manager, Kensa Contracting
Russell Smith, MD, RetrofitWorks
Rt Hon. Phillip Dunne, MP for Ludlow, Bridgnorth and south Shropshire
Gavin Hamilton, Lord Hamilton of Dalzell & Graeme Manton, Estate Director, Apley Estate
Bean Beanland, Director for Growth and External Affairs, Heat Pump Federation
Simon Ross, Director, Marches Energy Agency
Jane Trethewey, Assistant Director, Homes & Communities, Shropshire Council
Low Carbon Homes Shropshire on 14-16 September, hosted by Shropshire Council, is a free-to-attend online event bringing professionals from inter-related sectors together to collaborate and consider the scale of the challenge, the solutions available and the barriers to overcome.
After Shropshire, Low Carbon Homes will be staging further events across the UK. Next is North East, hosted by the North East of England Climate Coalition (NEECCo), 28-30 September, followed by Glasgow, Suffolk and Lancashire
ENDS
Shropshire event
Free tickets for representatives from across Shropshire and the wider region
The online event takes place across three mornings – 14, 15, 16 September (0915-1130hrs)
Delegates can view all or selected sessions and chat with other delegates, speakers and sponsors
Registration for the Shropshire event closes at 4pm, Monday 13th September
Registration for all events is open at https://www.lowcarbonhomes.uk/events/
Future events
North East event dates: 28-30 September
Glasgow event dates: 19-21 October
Suffolk event dates: 23-25 November
Lancashire event dates: 07-09 December
Twitter: @lowcarbonhomes
Email: hello@lowcarbonhomes.uk
Low Carbon Homes brings global domestic energy efficiency innovation to the UK's regions via a nationwide event series focused on the challenges of retrofitting the UK's existing 25 million homes. Aimed at architects, heating engineers, local authorities, landlords, contractors and related sector professionals, the free-to-attend event (for local organisations) features a structured programme built around core sessions specific to each host city/region.
Press contact
For quotes, further images or interviews please contact:
Graham Lock | tel: 07917 847552 | email: graham@lowcarbonhomes.uk