Housing retrofit centre stage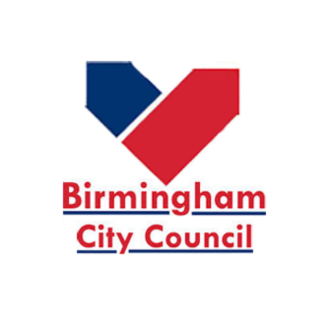 Birmingham seeking green economic recovery stimulus at Low Carbon Homes event
Domestic property energy consumption equates to 14% of all UK carbon emissions, and those unable to afford rising energy costs risk falling into fuel poverty – choosing whether to heat or eat.
Even before the pandemic, most UK cities were struggling to reduce fuel poverty. City leaders recognise the necessity and opportunity of setting bold carbon reduction targets to improve the quality of local housing, while supporting the global climate crisis clarion call.
Now set against the backdrop of a looming recession, UK cities are stepping up to host online conferences to address social, economic and climate issues. Retrofitting existing homes with energy efficiency measures improves residents' well-being, reduces bills and (at scale) can stimulate local supply chains and support local employment.
Via a series of regional online events, Low Carbon Homes exists to reduce the carbon impact of homes and highlight the wider social and economic benefits of retrofit, unpacking the complexities of retrofit-at-scale, reduce confusion and promote action.
Low Carbon Homes, hosted by Birmingham City Council on 21-23 July, is a free-to-attend event bringing professionals from inter-related sectors together to collaborate and consider the scale of the challenge, the solutions available and the barriers to overcome.
Graham Lock, Founder, Low Carbon Homes
"We're delighted to be bringing our first online event to Birmingham. Through the creation of the Route-To-Zero Taskforce, Birmingham has demonstrated its commitment to becoming a carbon neutral city by 2030, and that this can only be achieved through collaboration across the city. We're delighted that the chair of the taskforce, Cllr. Waseem Zaffar MBE will be opening our event on 21st July, setting out the ambition of the city and the challenges and opportunities ahead" – Graham Lock, Founder, Low Carbon Homes
Cllr. Waseem Zaffar, MBE, Route to Zero Taskforce and Cabinet Member for Transport & Environment,
Birmingham City Council
After Birmingham, Low Carbon Homes will be staging further city events, hosted by Glasgow City Council in September and Manchester City Council in November, with others to be announced.
Notes to editors
Birmingham event: Free tickets for representatives from Birmingham and West Midlands-based organisations, other attendees will be asked to pay £150 + VAT
The online event takes place across three mornings – 21, 22, 23 July (0900-1200hrs)
Delegates can view sessions and network with other delegates, speakers and sponsors
Birmingham Advisory Group
Many thanks to the members of our Advisory Group who have been invaluable in supporting and informing the event's programme development: (representatives from) Accord, Birmingham City Council, Birmingham City University, Construction Industry Training Board (CITB), Cundall, Midlands Energy Hub, Sustainability West Midlands, Sustainable Housing Action Partnership (SHAP), University of Birmingham, West Midlands Combined Authority and WSP.
Future events
Glasgow event dates: 08-10 September
Derbyshire event dates: 06-08 October
Manchester event dates: 03-05 November
Twitter: @lowcarbonhomes | Web: www.lowcarbonhomes.uk | Email: hello@lowcarbonhomes.uk
Low Carbon Homes brings global domestic energy efficiency innovation to the UK's regions via a nationwide event series focused on the challenges of retrofitting the UK's existing 25 million homes. Aimed at architects, heating engineers, local authorities, landlords, contractors and related sector professionals, the free-to-attend event (for local organisations) features a structured programme built around three core sessions for each host city/region:
What have we got to do and how are we doing?
What else could we be doing?
What's holding us back?
Press contact
Graham Lock, tel: 07917 847552, email: graham@lowcarbonhomes.uk
REGISTER to access 2020/2021 online event content
Comprising video and slide presentations from:
2020: Birmingham, Derbyshire and Glasgow; 2021: Liverpool, Kent, Manchester, Oxfordshire and Solent.
(Log-in details for the On-Demand content will be automatically sent to your Inbox when you register; if you have registered for a Low Carbon Homes event previously, our system will update your existing details; registration with Low Carbon Homes is GDPR-compliant; we will not share your details with anyone).