Birmingham Retrofit Summit 2023
Online Sessions: Daily 0845-1200hrs; free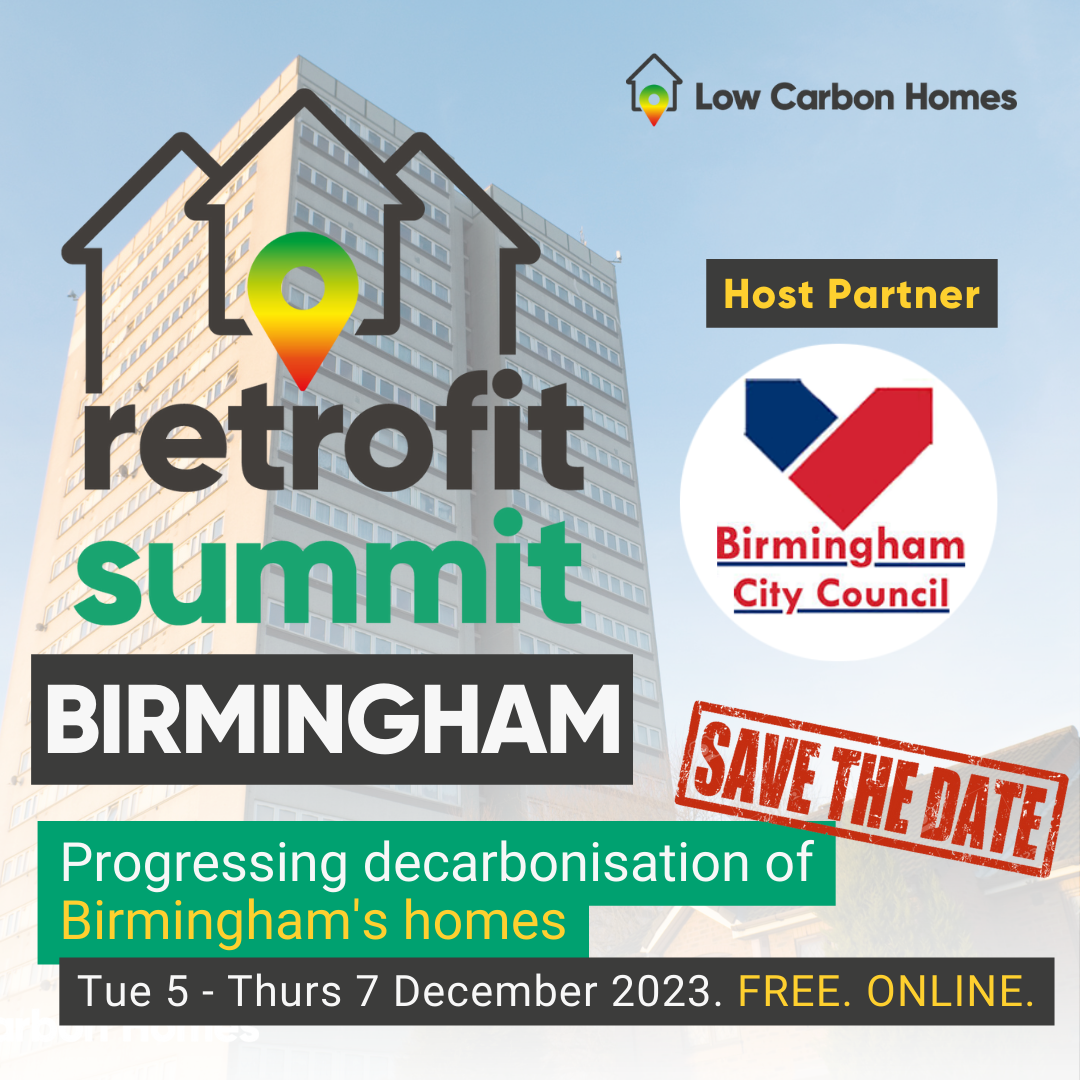 Birmingham City Council and Low Carbon Homes bring you the second Birmingham Retrofit Summit providing three mornings of online presentations, discussion and networking; drop-in daily over AM's, 5-7 December 2023 to explore three key themes, focusing on scaling up retrofit across Birmingham:
How to design and plan for long term continuity - Ensuring the continuity of delivery - Providing long-term aftercare
 Why attend?
>> Develop your understanding of how the city, housing providers, community groups and local businesses can work together to improve building performance and reduce energy use to alleviate fuel poverty and support residents through the energy crisis and the pathway to net zero.
>> Discover how you can play a part in enabling retrofit at-scale in Birmingham and across the West Midlands. Do you have the right skills, knowledge and experience?
>> Bring and share your know-how, ask questions and discuss challenges with peers, colleagues and fellow advocates from across the region to co-create solutions.
Our retrofit summits galvanise local collaboration to meet the challenges faced by residents, local government and industry.