Cllr. Ian Ward
Council Leader, Birmingham City Council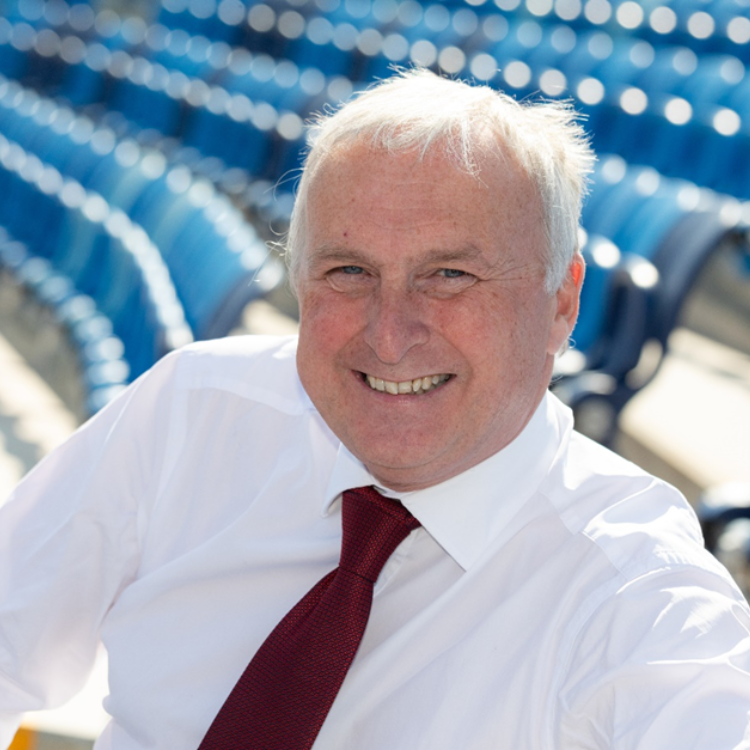 Birmingham City Council Leader, Councillor Ian Ward, has been a Councillor since 1995. He served as Deputy Leader of the Labour Group from 2005-2017 and was Deputy Leader of the Council from 2012 until 2017, when he was elected Leader.
As Leader of Europe's largest local authority, Ian's vision for the city and his strong leadership has significantly enhanced Birmingham's reputation, both nationally and internationally. He has responsibility for a wide range of areas including the development and implementation of the Council Business Plan and financial strategy, the city's regeneration agenda, communications, and the delivery and promotion of sports and major events.
With a strong track record of bringing high-profile international sporting events to the city, Ian spearheaded the hugely successful 2022 Birmingham Commonwealth Games, an event that secured an investment package of almost £1billion for new homes, better public transport, upgraded infrastructure and world-class public realm.
Prior to the Games, Ian oversaw Birmingham's Covid-19 response, working closely with partners in a wide range of sectors at local, regional, and national level to support people and communities across the city and wider region.
Now, Ian is focussed on an inclusive recovery that will addresses long-standing inequalities that have come to the fore during the pandemic, building a greener and fairer Birmingham and ensuring that people across the city can benefit from major projects including High Speed 2 and the expansion of the Metro network. Under his leadership, Birmingham has made a strong case to be at the heart of the UK Government's levelling-up agenda.