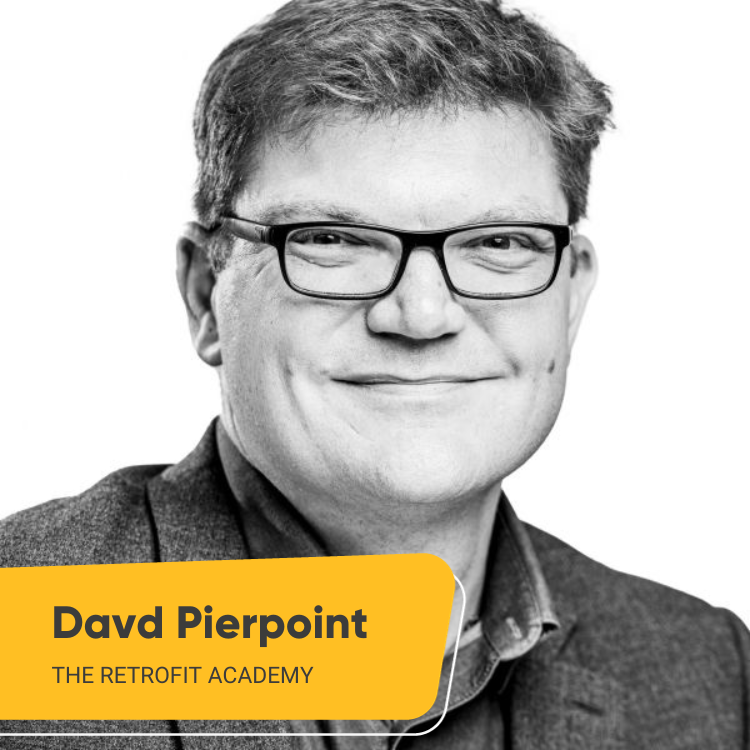 David is the founder and chief executive of The Retrofit Academy CIC.

David has spent over a decade addressing the skills gap in the retrofit sector. He works closely with government, industry and academia to scale up retrofit education. He is driven by The Retrofit Academy's mission to train over 200,000 competent retrofitters by 2030.

David is a regular speaker and facilitator at conferences and events, including for the Local Government Association, the UK Green Building Council, the World Green Building Council. He serves on several key industry committees, working groups and think tanks, and has appeared on BBC Radio 5 Live, ITV news and Channel 5 News. He is also co-owner of Osmosis ACD, a company specialising in delivering outstanding retrofit assessment, coordination and design.