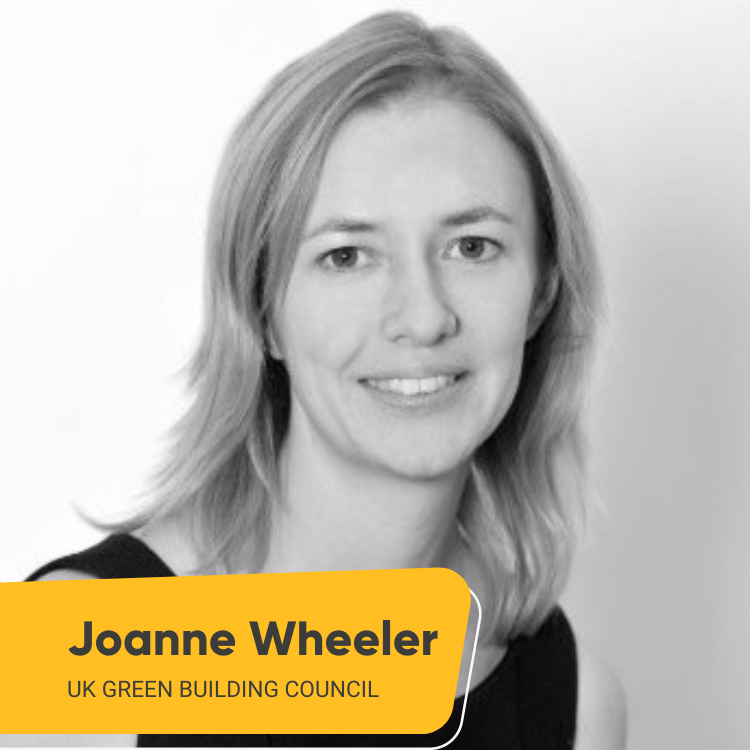 Jo has a background in Urban Planning and has over 20 years' experience on a wide range of sustainable building policy and practice issues, both in the UK and internationally.

Jo started her career at environmental charity WWF-UK working on the 'One Million Sustainable Homes' campaign, before heading overseas to do stints at the Green Building Councils of Australia and New Zealand, and work on sustainable urban planning and conservation projects in Costa Rica and Panama.

Jo has been with UKGBC almost since its inception, leading on various policy and programmatic areas. Her current focus is on the huge challenge of home retrofit – specifically on enabling and galvanising local authority leadership in this area.